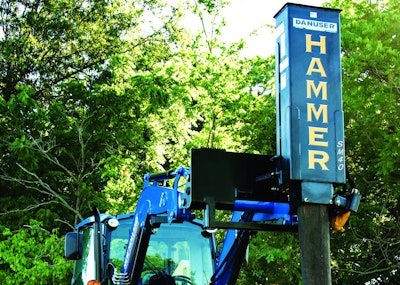 Drive anything from T-posts to railroad ties with Danuser's hammer post drivers, designed for 75-horsepower-and-up skid-steers and loaders.
With no springs, cylinders or return lines, the post driver operates like a drop hammer, achieving a full stroke per cycle. The hammer does not strike the top of the posts.
A grapple option is available that picks the post from the ground without the need for additional controls or hydraulics. A tilt option will tilt the post up to 20 degrees to either the left or the right.