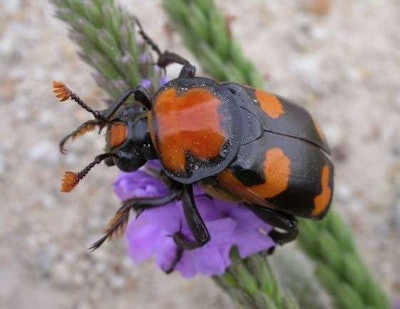 Construction on TransCanada's Gulf Coast pipeline has been brought to a halt by a bug.
But not just any bug. The American Burying Beetle, to be exact. This particular beetle is considered endangered and according to The Oklahoman, a piece of its protected habitat is along the route of the $2.3 billion, 500-mile pipeline.
And this isn't the first time this beetle has bugged oil and gas companies. The Oklahoman reports that since 1989 several companies have had to hire biologists to survey areas where this beetle species might be living.
If any are found where the companies are attempting to dig, the beetles must be trapped or lured away before construction can continue.
Read the full story here.