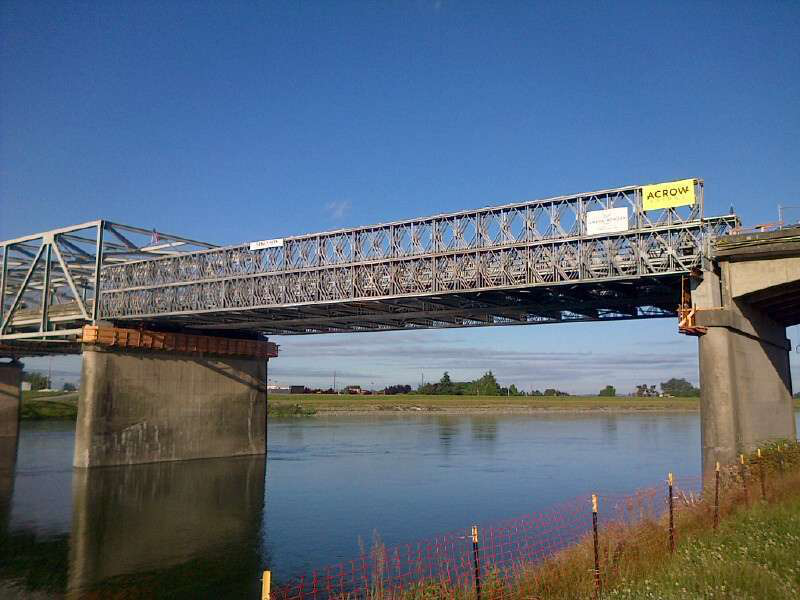 Traffic is once again flowing over Washington state's Skagit River as a temporary span has been set in place on the Interstate 5 bridge that suffered a partial collapse last month.
According to our sister site Better Roads, the Washington State Department of Transportation reopened the bridge with restrictions. Vehicles traveling across are limited to a speed of 40 mph and semi trucks or trucks carrying oversized or overweight loads are still being rerouted around the bridge completely.
WSDOT has announced they will use the temporary span until a permanent solution can be set in place, hopefully by early this fall.
You can watch a time lapse video below of the temporary span being put into place.
[youtube 5CSBFzJdMGs nolink]