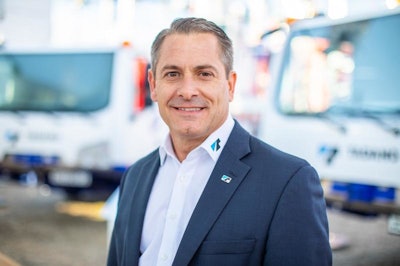 Tadano America Corporation
Dean Barley has been named as the new CEO of Tadano America Corporation, succeeding Shinichi Iimura, who will become chairman and CEO.
Barley joined Tadano in 2019, quickly moving up the ranks from vice president and general manager of customer support and Latin America to his most recent position of president and chief operating officer. He is a 35-year equipment industry veteran, previously serving in several engineering, service, support, operations and sales management positions at Terex.
Barley will lead the Tadano Pan-America Region - comprised of North, South and Central America and Brazil – under the OneTadano global strategic initiative to streamline operations and leverage synergies.
Tadano America Corporation has undergone a significant transformation in recent years with the integration of the Demag and Mantis brands into Tadano. This has provided customers in the region with more access to a broader range of equipment and expanded parts and service availability, the company says. The company also recently realigned its operations in Latin America from three separate regions to one.
"We have undergone a significant transformation globally and in the Pan-American Region. Dean and the team have demonstrated what combining our collective strengths as a company can do to provide maximum value for our customers," said Toshiaki Ujiie, president and CEO of Tadano Ltd. "In his new role, Dean will continue this path. For now, I am excited that in just a few weeks customers can experience these changes first-hand at ConExpo."
"The OneTadano strategy has resulted in our customers and dealers experiencing greater efficiencies through leveraging the combined technologies, design philosophies and best practices from the Tadano, Demag and Mantis companies," said Barley. "Over the next few years, we will continue to leverage this strength of one focused vision to introduce exciting new lifting solutions for our customers in the Americas. I am excited to have this opportunity."