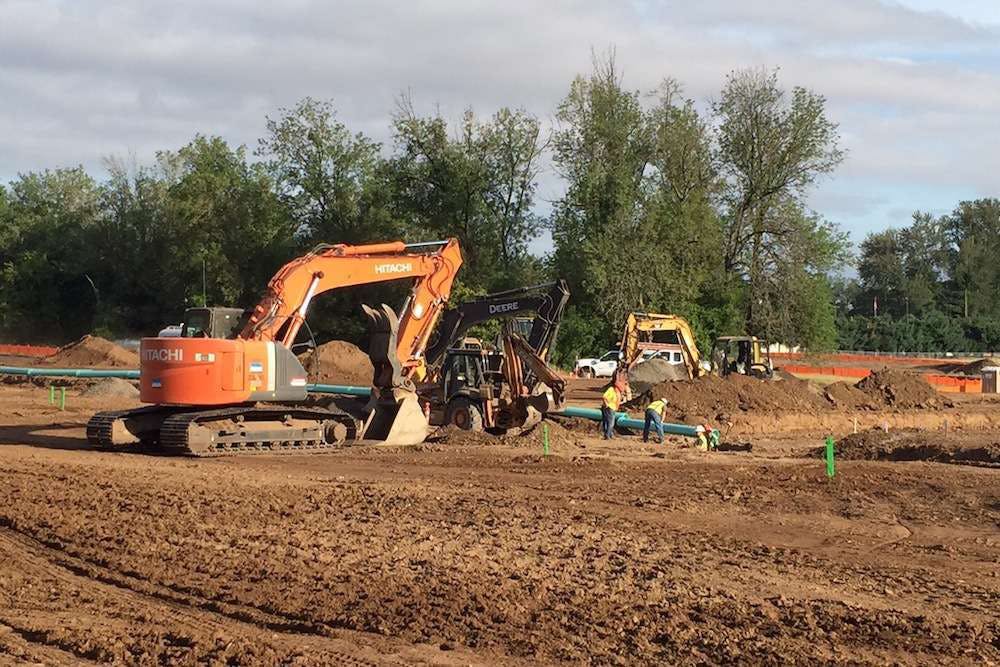 An increase in single-family home construction spending was not enough to offset a decline in nonresidential spending as total U.S. construction spending fell 1.4 percent in April to $1.2 trillion.
Despite the monthly decline, total spending remains 6.7 percent above the April 2016 figure, according to preliminary data from the Commerce Department.
Private residential spending, which tracks the homebuilding market and includes spending on home improvements, fell 0.7 percent to $517 billion. Spending on new multi-family homes fell 0.2 percent to $65 billion while new single-family home construction rose 0.8 percent to $262 billion.
Spending on homes remains up 16 percent above the year-ago figure.
Nonresidential spending fell 1.7 percent to $696 billion and remains 0.8 percent above its April 2016 figure.Top percentage losses in the sector were conservation and development, down 7.8 percent to $6.6 billion, and amusement and recreation, down 4.7 percent to $22 billion. Highway/street and religious spending rounded out the top 3 nonresidential percentage declines, both down 3.8 percent to $90 billion and $3.3 billion, respectively.
The lone gain in nonresidential came from water supply, where spending increased 2.4 percent to $11 billion.
Total construction spending from the private sector fell 0.7 percent to $943 billion while government spending fell 3.7 percent to $275 billion.