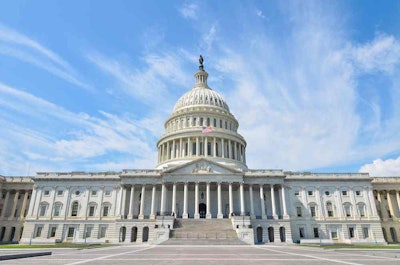 The House on Tuesday passed a nearly $11 billion quick fix that would stave off the looming insolvency of the Highway Trust Fund (HTF), the primary source of federal funding for road construction and repairs.
The bill passed a week after the White House and transportation officials urged lawmakers to try and find a long-term solution for highway funding. Instead, the $10.8 billion bill passed Tuesday is another in a long line of funding stopgaps passed since 2008 due to an inability on both sides of the aisle to agree on a long-term plan.
The vote passed the House 367 to 55, according to the Associated Press. A similar bill is pending in the Senate but is expected to pass as well.
Should it not, the U.S. Department of Transportation now forecasts that the HTF will run out of money in the first week of August. The DOT has stated that on August 1 it is prepared to cut transportation funding to states by 28 percent. According to the New York Times, that would mean a stoppage of work in many states and as many as 700,000 jobs lost.
"On the whole, this bill is good news for workers and taxpayers, and we appreciate the president's support for our responsible approach," Speaker John Boehner told the Times. "We certainly hope he will urge Senate Democrats to pass this bill so we can prevent highway projects from shutting down in a matter of weeks."
But Democrats and President Barack Obama derided passage of the bill due to the fact that it doesn't solve the funding problem over the long term. Obama spent the majority of the last week talking about the merits of transportation and infrastructure funding and urging Congress to pass the four-year, $302 billion GROW America Act his administration proposed earlier this year.
"All this does is set us up for the same crisis a few months from now," Obama told the AP. "So Congress shouldn't pat itself on the back for averting disaster for a few months," he said.