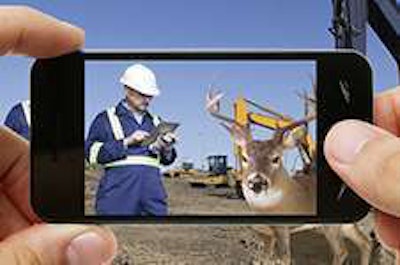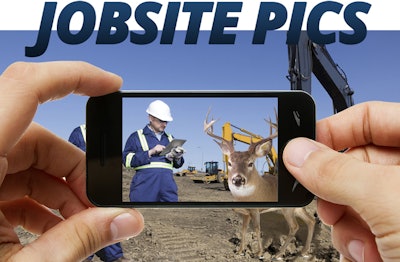 One of our favorite things to do each year is head out across the country to meet and interview each of our 12 Contractor of the Year finalists. In those visits we relish getting the chance to see the construction business from your perspective.
But we also love seeing where you work—the dirt you're moving and the ways you're getting things done.
And it's in that spirit that we're launching our first ever photo contest. We had a few other ideas in terms of contest themes, but in the end we just loved the idea of simply asking you to send in your favorite photos that you've taken from the jobsite.
As the graphic above suggests, we're open to just about anything as long as it was taken from the jobsite. Maybe something funny happened and you grabbed a pic. Or maybe the sun hit the dirt just right that day to create what amounts to a pretty or a pretty cool-looking photo. Or maybe you pushed your machine of choice extra hard one day and it was covered in the dirt to prove it.
To submit your photos, head on over to our contest submission page at equipmentworld.com/photo-contest and follow the directions. You'll find a form and a button for uploading your photos.
Once we've got all the submissions in, we'll be featuring our favorites and yours on our website and social media pages and in the print magazine!
So get to uploading! Or go grab the camera and get started on your jobsite masterpiece today. We can't wait to see what you've got.