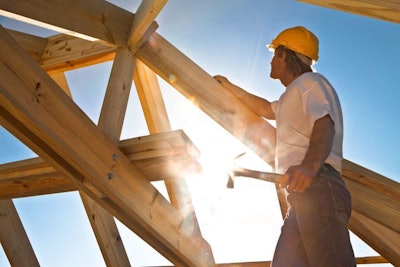 After eight consecutive months of increase, rising to a six-year high in December, builder confidence for new single-family homes stalled at a level of 47 this month, according to the National Association of Home Builders/Wells Fargo Housing Market Index (HMI).
Despite the improving conditions the housing market and an expected bright future for home sales later this year, Barry Rutenberg, chairman of the NAHB, said in a prepared statement that uncertainties due to the fiscal cliff negotiations caused the stall in builder confidence. He added that discussions regarding spending cuts and the future of the mortgage interest deduction could soften housing demand in the coming months as well.
The index's tipping point is 50. Once higher than 50, that indicates that more builders have a good feeling about the housing market than not. NAHB Chief Economist David Crowe said he expects continued momentum later this year.
"However, presistently tight mortgage credit conditions, difficulties in obtaining accurate appraisals and the ongoing stalemate in Washington over critical economic concerns continue to impede the housing recovery, he said in a prepared statement