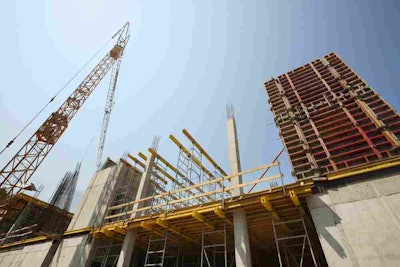 Construction spending increased by 7.7 percent in the year between November 2011 and November 2012, to nearly $866 million, according to seasonally-adjusted data released by the United States Census Bureau.
Month-to-month, the preliminary spending figure of $865.9 million is down 0.3 percent from October 2012's revised figure of $868 million. The slight month-to-month drop is the first in at least five months, Census data shows.
Overall residential construction saw an 18-percent increase between November 2011 and November 2012 to nearly $302 million, while nonresidential construction saw a 2.9-percent increase to $564 million.
Among the nonresidential market, the power and transportation markets saw major increases in the past year, with a 13.4-percent increase to about $90 million and a 22.7-percent to approximately $41 million, respectively. The growth in transportation spending comes on the heels of the transportation reauthorization bill passed in July.
Some of the largest decreases were religious, dipping 9.9 percent to approximately $3.5 million; water supply, dropping 9.5 percent to about $13 million; and conservation and development, which saw the largest decrease of 16.3 percent to about $5.5 million.