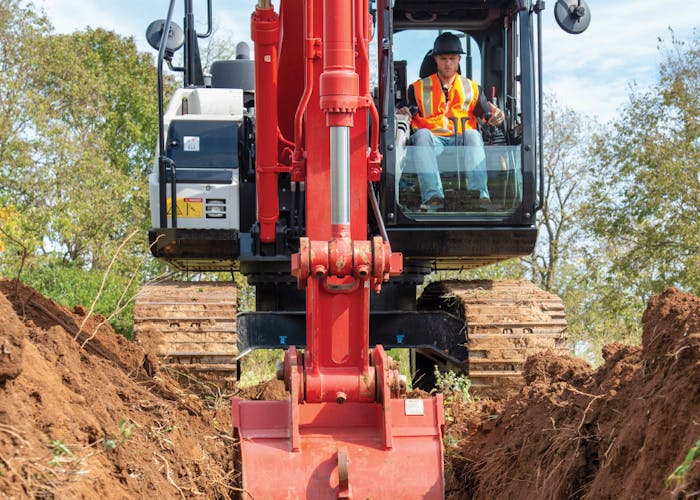 The Equipment Leasing & Finance Foundation's Monthly Confidence Index is now at an all-time high of 76.1, an 8.4 increase over the March index number of 67.7.
"The equipment finance industry appears poised to take advantage of an economic tailwind that is manifesting itself in an improving labor market, a continued low interest-rate environment, a strong corporate earnings season and high business confidence that is creating demand for investment in commercial equipment," says Ralph Petta, ELFA president and CEO. Members also report improving portfolio quality, reflective of customers' ability to meet their payment obligations, he says.
Adds Marci Slagel, president of BankFinancial Equipment Finance: "Thus far in 2021, as we continue to work our way through the pandemic, market demand has remained high, both on applications and credit approvals. Our existing portfolios continue to remain stable, with few leases stretching payables along while the underlying financials remain strong."
Slagel also notes the industry is seeing supply chain stretches but that "there seems to be continued growth and strength across all of our markets."
ELFA also says its Monthly Leasing and Finance Index indicates that overall new business volume in March was up 4% year-over-year and up 26% over February. Year to date, however, cumulative new business was down 1% compared to 2020. These numbers reflect the economic activity of 25 companies representing a cross section of $900 billion equipment finance sector, says ELFA.
Doggett acquires truck dealerships from Grande
Leslie Doggett Industries through its Heavy Duty Truck Division has acquired the San Antonio dealerships for Western Star, Autocar and Detroit Diesel from the Grande group of commercial dealerships. Doggett is a Houston-based diversified heavy equipment dealer and has 18 John Deere dealerships.
The acquisition complements Doggett's existing Texas Freightliner dealerships in San Antonio, Laredo, Pharr, Brownsville and El Paso. The company is also the Freightliner, Western Star and Autocar dealer for the state of Arkansas. All dealerships are supported through Doggett's in-house retail financing entity, Diesel Finance & Leasing.
ARA launches rental job board
The American Rental Association has launched its ARA Job Board designed to provide a way for employers and job candidates to connect. ARA rental store members and employers can access the board through their existing ARA online account.
ARA says the job board uses personalized job matching, recommending positions to job seekers based on search history. It also offers built-in candidate screening and options for priority job postings. The site also pulls/remove postings daily from member websites, eliminating the need for members to update postings to multiple sites.
ARA is offering five free 90-day postings to ARA rental store members; it's free of charge to job applicants.
G&G Heavy Equipment Rentals adds Hydrema artics
Articulated dump truck manufacturer Hydrema has named G&G Heavy Equipment Rentals in northern California.
G&G, based in Geyserville, California, will now carry Hydrema's 912G-series trucks, including the 11-ton capacity 912G, 912GS and 912 HM (high mobility) models. Powered by a Cummins diesel, the units feature a multi-tip version that allows the dump body to swing 90 degrees side to side. They can also be customized with a flatbed option and water tank.
MANUFACTURER NEWS
Volvo CE adds warehouse space in Reno
Volvo Construction Equipment has completed a 75,000-square-foot expansion of its Reno, Nevada, regional parts distribution center, increasing its floor space by 125%. Volvo Group has operated the Reno Distribution Center since 2006 supporting the Volvo Trucks and Mack Trucks brands.
Volvo CE says that more than 20% of its total North American business comes from the western third of the U.S. With the Reno center addition, ground orders for California and the Pacific Northwest are now arriving two days faster compared to shipping from the group's central distribution center Byhalia, Mississippi.
Stihl Northwest opens
Stihl has relocated and expanded its Stihl Northwest branch operations, opening a new location in Centralia, Washington. The facility adds a significant increase in warehouse space to serve the 500-plus dealers in Washington, Oregon, Idaho and Alaska.
The warehouse space now has taller, longer racks and more efficient picking methods to speed up the fulfillment of dealer orders and deliveries. Separate classroom, workshop and sheltered outdoor training facilities gives the company the ability to offer its dealers enhanced training and technical service capabilities.