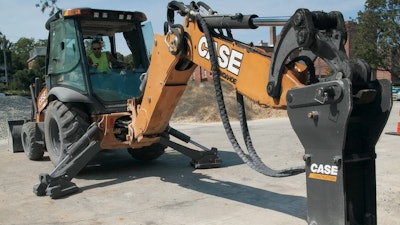 Case CE
Sonsray Machinery has expanded to Arizona, and now represents Case Construction Equipment with full-line sales, rental and service operations in Phoenix and Tucson.
Founded in 2012, Sonsray is Case CE's largest West Coast dealer with 15 locations in five states: California, Washington, Oregon, Nevada and Arizona.
"Sonsray embraces the unique challenges facing contractors on the West Coast and in the Southwest, and now brings its commitment to equipment support and community development to Arizona," says Leandro Lecheta, head of construction — North America for Case CE. "Case and Sonsray share a passion for community building, as Sonsray has actively supported our work with Team Rubicon in providing disaster relief, as well as the good work it does through the Sonsray Force-for-Good Foundation."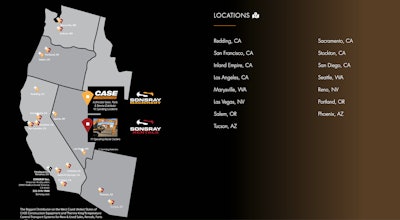 "Our growth into Arizona allows us to better serve our clients who work throughout the West Coast and Southwestern U.S., and we look forward to meeting, working with and becoming active members of the Phoenix and Tucson communities," says Matthew Hoelscher, president, Sonsray Machinery.