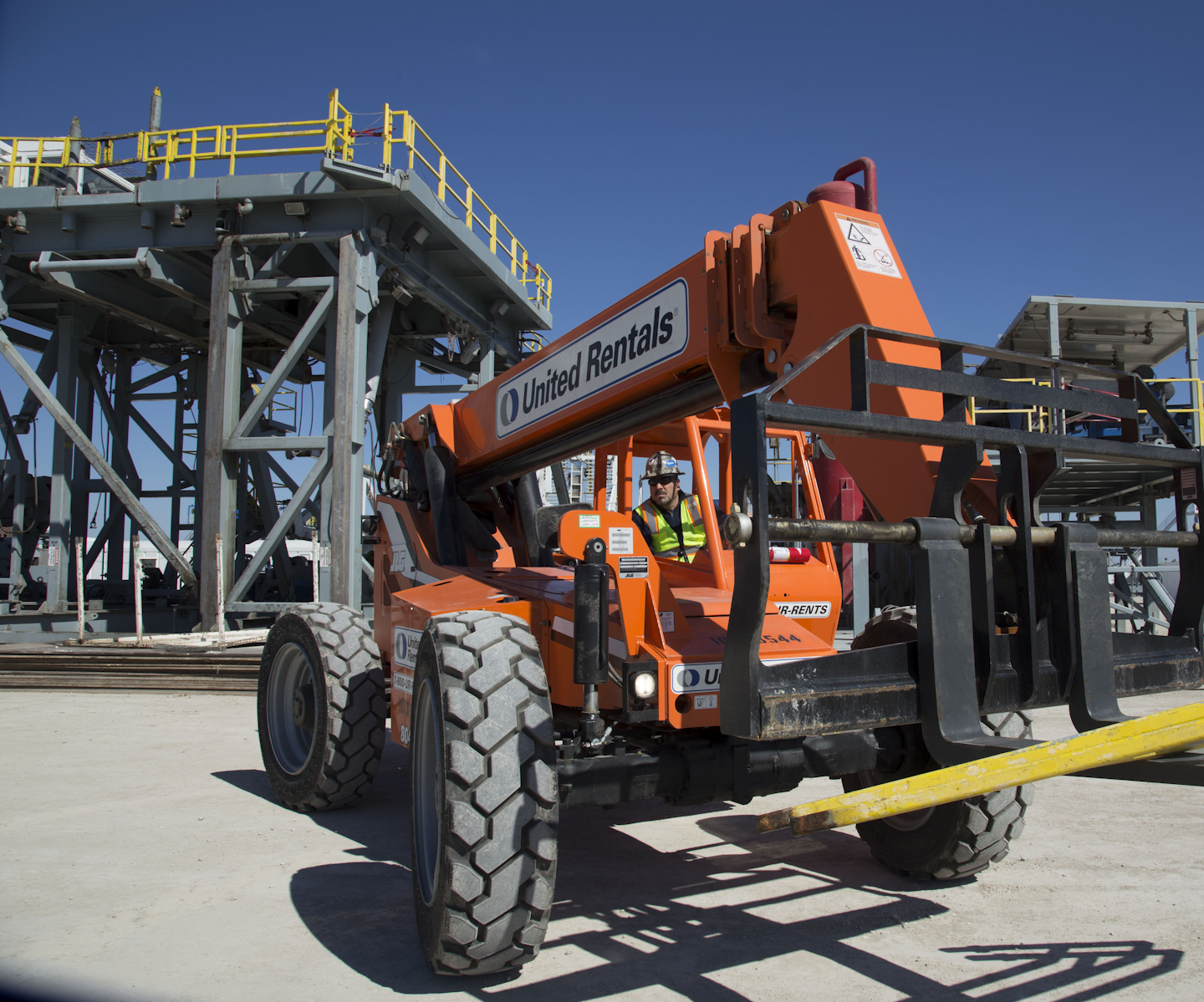 United Rentals total rental Q2 revenues dropped 16.2 percent year-over-year to $1.642 billion, compared to $1,960 billion during the same period last year. In addition, fleet productivity — a measurement of the combined impact of changes in rental rates, time utilization and mix on owned equipment rental revenue — decreased 13.6 percent.
The company noted, however, that trends improved through the quarter with original-equipment-cost-on-rent at the end of June "almost 14 percent above its April trough."
"We're pleased with our second quarter results, which reflect both the flexibility and resiliency of our business model," says Matthew Flannery, chief executive officer of United Rentals. "Our employees did an outstanding job of executing our cost initiatives, while helping our customers operate safely in the midst of the pandemic."
Flannery continues: "We saw a steady recovery in volume beginning in mid-April, which gave us good momentum into the start of our busy season. While visibility is still limited, near-term indicators suggest that the second half of 2020 may track to seasonal patterns in the majority of our markets."
United Rentals adjusted its 2020 guidance with this report, saying it expects total revenues to land between $9.15 billion to $9.45 billion, in comparison with the prior outlook of $9.15 billion to 9.55 billion.

The company also says it expects its net rental capital expenditures to be between $1.3 billion to $1.4 billion, after gross purchases of $2.05 billion to $2.15 billion.
Other results:
Used equipment sales in the quarter generated $176 million of proceeds, which were approximately 53.8 percent of original equipment cost. UR says the year-over-year decrease in adjusted gross margin was primarily due to changes in pricing and the mix of equipment sold.
The general rentals segment had a 17.8 percent year-over-year decrease in rental revenue to $1.255 billion for the quarter.
In UR's specialty rentals segment, or trench, power and fluid solutions, rental revenue decreased 10.6 percent year-over-year to $387 million for the quarter.