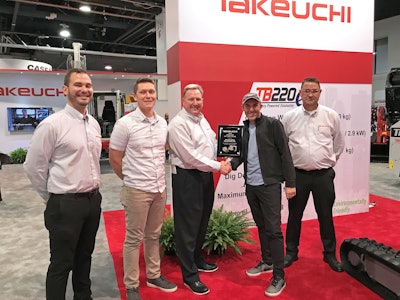 Feenaughty Machinery has been named Takeuchi-US's 2020 Dealer of the Year.
Feenaughty Machinery ranked number one in total sales for Takeuchi products in 2019. The full-service construction dealer has locations in Portland and Eugene, Oregon.
Feenaughty Machinery is "a top-performing dealer who has really done a great job with the Takeuchi brand throughout its territory," says Hampton Wideman, Takeuchi's Southwest regional business manager.
"We have a very knowledgeable staff who always puts the customer at the forefront of everything we do," says Randy Harris, Feenaughty president. "Takeuchi has been a wonderful product line for us over the years and we have many customers who have become brand loyal."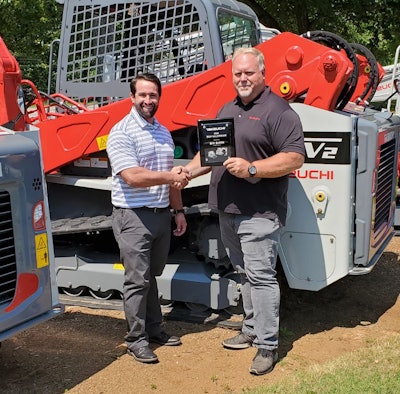 Also taking away honors is Bill Smith of Cobb Country Tractor, named  Takeuchi Salesman of the Year for ranking first in North American retail sales. The is the third time Smith has received this award.
Located in Marietta, Georgia, Cobb County Tractor is a full line construction and landscaping dealer for Takeuchi.
"Hands down, Bill Smith knows the meaning of a true sales professional," says Steve DePriest, Takeuchi's Southeast region business manager. "We could not be more pleased of the way he represents our brand. Something else that sets Bill apart is how great he listens to customers, always understanding their needs."