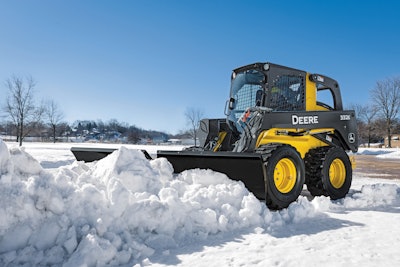 Cazenovia Equipment of Cazenovia, New York, has purchased LeBerge & Curtis in Canton, New York, and will offer John Deere equipment at the former LeBerge & Curtis location at 5984 County Route 27 . It will be Cazenovia Equipment's 10th location in New York when the company takes over operations on Nov. 5th.
The two firms had been neighboring Deere dealers and "Cazenovia Equipment's desire to grow further into northern New York and the values that both companies share made acquisition discussions a natural progression upon the retirement of the Curtis Family team," said Cazenovia Equipment in a press release.
Jim Curtis of LeBerge & Curtis will be joining Cazenovia Equipment and continue managing the Canton location. "We are confident in our choice of Cazenovia Equipment's experience and vast resources to offer our customers and employees they need moving forward," Curtis said.
Cazenovia Equipment was founded in 1961 by Larry Love, serving the farming community in the greater Cazenovia area. Still family owned, the company serves the agricultural, landscaping, governmental, schools, homeowner and military markets. Love's grandson Jim Frazee is Cazenovia Equipment's president.
LeBerge & Curtis had been a Deere dealer for 65 years.