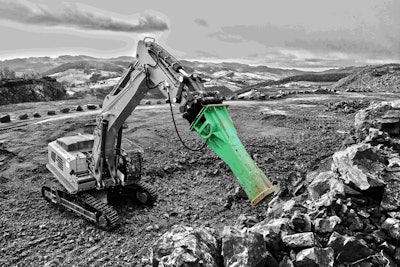 In a joint agreement, Doosan Bobcat North America will no longer support the U.S. sales and marketing of attachment manufacturer Montabert SAS. According to a statement, the change supports "Montabert SAS's desire to get closer to its U.S. customer base."
"We appreciate the partnership we have had with Montabert over the past 10 years and wish them well in the future," said Scott Park, president and CEO of Doosan Bobcat, in a statement on the agreement. "All U.S. rights to the Montabert brand, our dealer agreements, and our service and sales staff become the responsibility of Montabert."
Montabert has made a number of recent moves to support its U.S. sales and dealer networks:
A product support and reman program service center opened in March in Chattanooga, Tennessee.
This month, the company opened a new 50,000-square-foot distribution and customer center in St. Louis.
A new Elko, Nevada facility is under construction to support west coast customers, to be completed in 2020.
"We are excited about the benefits achievable through complete system integration between the U.S. distribution center and Montabert factory," said Stephane Giroudon, Montabert Sales Director – Americas, who will oversee the company's U.S. operations.
Montabert says current sales and service contacts will remain the same, and a new online dealer portal launched April 1st, with full ordering capabilities, parts breakdown, warranty system and case management.