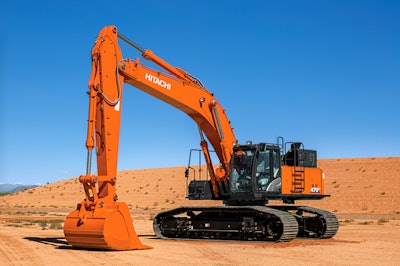 Hitachi Construction Machinery is tapping into the world's largest rental market with plans to make its machines more widely available for rent in the U.S. and Canada.
The Japanese heavy equipment maker has announced the purchase of a 33.3 percent equity interest in ACME Lift Company, an Arizona-based equipment rental company.
ACME specializes in re-rental, renting out aerial work platforms, telehandlers and compressors to other equipment rental companies. According to a Hitachi press release, ACME was looking to expand that re-rental model with earthmoving machines, and was in search of a business partner to do so.
That's where Hitachi came in, which was also looking to grow its rental business, hoping to make more in-roads in the exploding North American equipment rental market.
As part of the equity purchase, Hitachi says it will "support ACME in finance and through the utilization of its existing North American distribution channels." Hitachi will also "expand ACME's earthmoving equipment re-rental business and provide overall business support."
The company says it intends to expand its rental business globally and hopes to implement the experience it gains in the North American market in that expansion.
ACME Lift was founded in 1997 and on its website the company says it has "become the largest exclusively wholesale rental company in North America."