Tom Vatter has joined Elliott Equipment Company of Omaha as vice president of sales and marketing.
Vatter brings more than 25 years' experience in several vocational body and chassis industries.
He began his career at McNeilus Companies, which later transitioned to become part of Oshkosh Truck Corporation. There, Vatter was instrumental in bringing the Autocar Xpeditor chassis back into prominence.
He then became vice president of Environmental Solutions Group (ESG), a Dover Corporation company that specializes in the manufacture and sale of waste equipment into private, public and municipal markets.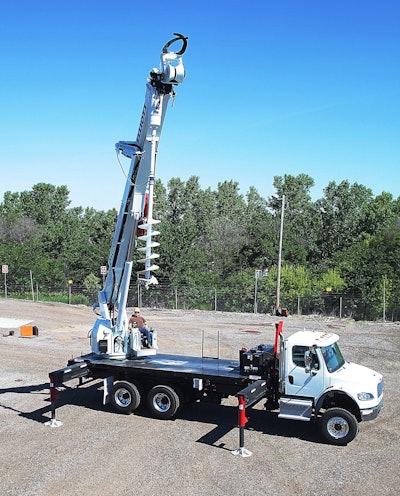 Vatter helped reenergize ESG's sales and marketing and establish it as industry leader – while overtaking a lead built up by its largest competitor.
"I am looking forward to Tom utilizing his experience and knowledge to help us drive our company to the next level," says Jim Glazer, president of Elliott Equipment Company.
Elliott Equipment Company manufactures and sells a complete line of truck-mounted material handling aerial work platforms, cranes and digger derricks. Elliott products are customizable and backed by a lifetime structural warranty.
Headquartered in Omaha, Elliott manufacturer equipment that's built to increase safety and productivity.