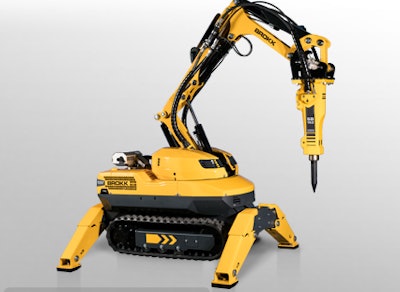 Richard Taylor has joined Brokk as its training and applications specialist.
His duties include teaching operational and maintenance techniques to the sales team and customers. That entails conducting onsite training, organizing demonstrations and troubleshooting machines, in addition to performing application audits in customers' and prospects' facilities.
Taylor came to Brokk after serving as the division manager at Bisco Refractories. He has 23 years of industry experience.
Brokk manufactures remote-controlled demolition machines and attachments.
"I have been in this industry for quite some time, and I've not seen a demolition robot as capable as a Brokk," Taylor says. "The machines' abilities are what excites me about this role, and I can't wait to share those benefits with new and existing customers in construction, demolition, tunneling, refractory and other industries."