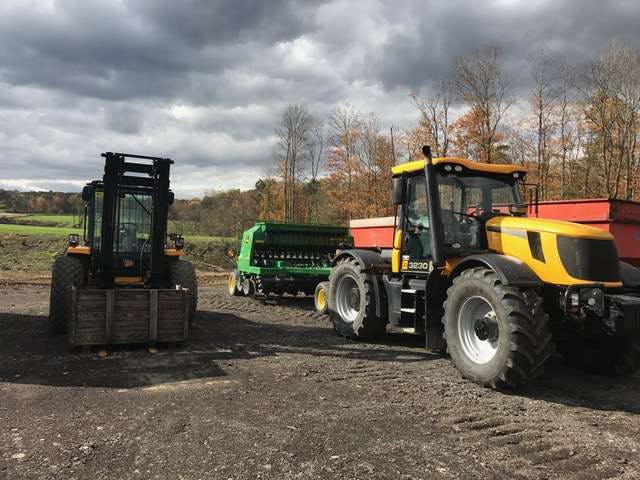 Ohio-based RES Auction Services, poised to open a sprawling new equipment yard, has selected Proxibid as the exclusive provider of online bidding for its auctions.
The first RES equipment auction in the new yard will be at 9 a.m. November 18. Bidders can participate in person at the auction facility in Wooster, Ohio, as well as online via Proxibid, says Andy White, RES co-owner and lead auctioneer.
A variety of construction equipment and related items, trucks, tractors and agricultural implements will be on the block. Online bidders can click, bid and buy from anywhere in the world using computers or mobile devices to log in to Proxibid or RES.
"We've used Proxibid for our farm auctions before, but this will be our first sale at the yard, and this is the first time we've used them with an upscale consignment auction," White tells Equipment World.
Proxibid, based in Omaha, Nebraska, says its bidding platform is designed to ensure buyers and purchases remain safe when transacting online.
RES Auction Services' new facility and equipment yard is on 45 acres west of Wooster at 375 Fry Road near U.S. Route 30 in northeastern Ohio. It's about 40 miles southwest of Akron.
"About 35,000 cars a day go past our facility," White says, adding that consigners can set up their machinery up to a month before an auction to take advantage of that exposure.
RES uses a gravel pad and cul-de-sacs to display the parked equipment but plans to erect a building with a drive-thru lane and other features for selling heavy equipment, trucks, farm machinery and other items within two years, White says.