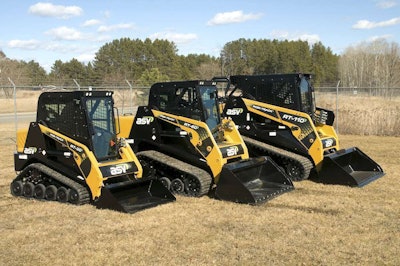 ASV Holdings plans to add a parts distribution center at its corporate headquarters in Grand Rapids, Minnesota, with the state providing incentives that will cover about 60 percent of the new center's construction costs, the company says.
The state's assistance will total about $450,000, including zero- or low-interest loans that will be partially forgiven after a qualifying period.
ASV, which makes rubber-tracked compact track loaders and wheeled skid steer loaders, says the new center will allow it to better manage its aftermarket parts distribution to its dealers and will bring cost savings starting next year. Moving the distribution operation to Grand Rapids is expected to be completed next spring. The company has been outsourcing its distribution.
"This is another significant step in the reestablishment of the ASV brand as a quality leader in the compact track loader business," says ASV CEO Andrew Rooke.
"After the relocation process, not only do we anticipate improving the speed and quality of parts support for our customers, but we expect to be able to do so at a lower operating cost to the company from the synergies of consolidating in one location with unified systems," added COO Jim DiBiagio.
The company expects to record expenses of $250,000 in the fourth quarter of 2017 for the new distribution center.