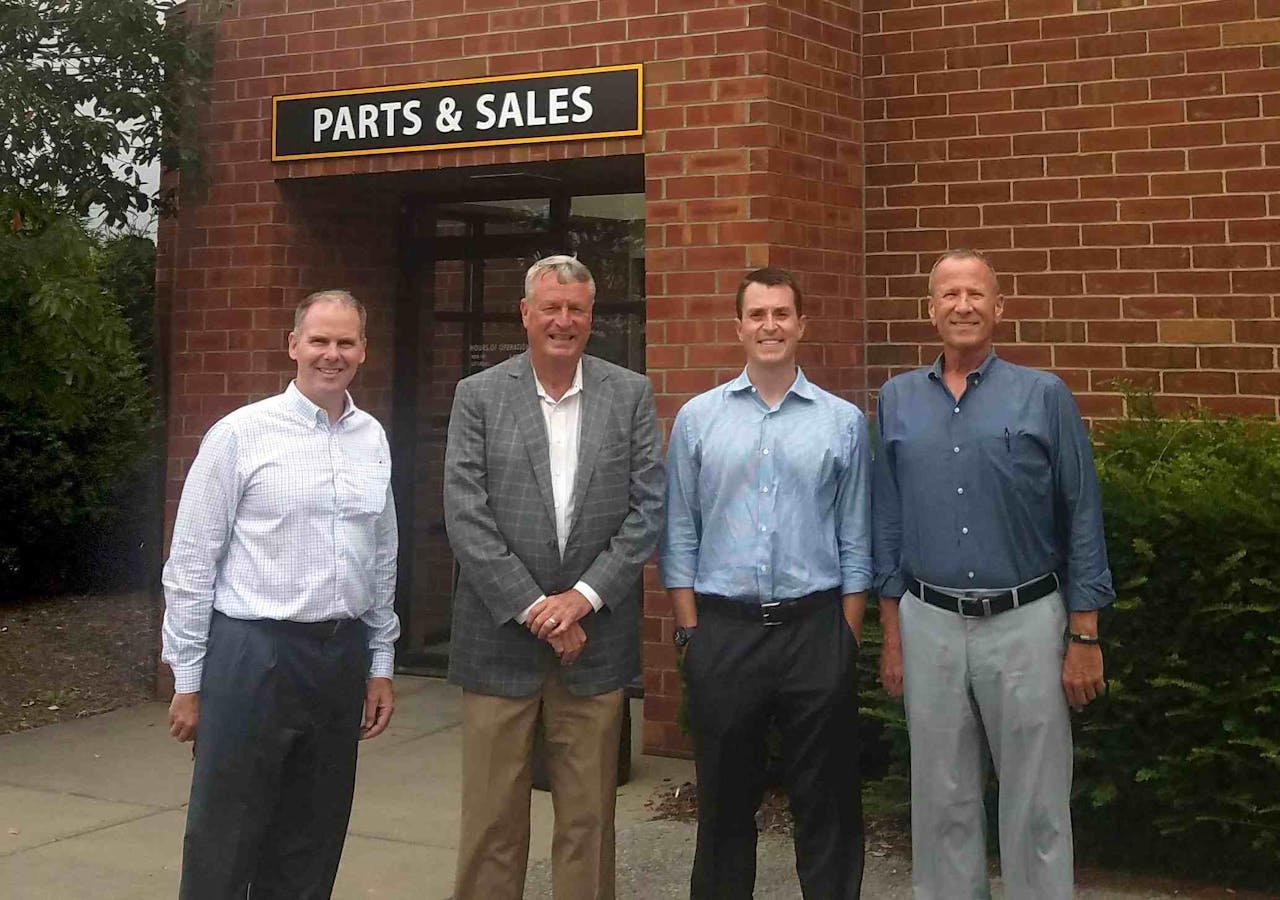 Stephenson Equipment Incorporated (SEI) is acquiring Walsh Equipment, with the latter operating as a division of SEI and continuing to operate out of its two Pennsylvania locations.
SEI was founded in 1957 and is based in Harrisburg, Pennsylvania. It now has four branches in its home state along with two in New York. Walsh is headquartered in Butler, Pennsylvania, with a branch in Edensburg. The combined companies give SEI eight locations and roughly 185 employees in total.
Officials report Walsh Equipment approached SEI earlier this year expressing interest in being purchased.
"Charlie Walsh was named SEI Vice President of Walsh Operations and will continue to lead his team of managers and employees," says SEI President and CEO Dennis Heller. "This is a perfect venture for Stephenson, both Stephenson and Walsh share many business philosophies and principles, as well we both represent brands like JCB, LeeBoy, Rosco and Tiger. This merger puts Stephenson among the largest distributors in the United States for these manufacturers."
All 40 employees of Walsh will continue with the combined company. Mike Walsh, son of founder Philip Walsh plans to retire after serving 41 years with the company.
"Mike, myself and many of our employees have worked with SEI over the years, we know that SEI is truly one of the best dealerships in the industry, they share the same core commitments as we do, providing the best products, parts and service to our customers, " says Charlie Walsh.
"In the construction, road building and road maintenance industry, we as suppliers need to be able to grow and adapt to changes in the way this industry operates, we believe this merger allows us to better serve our customers needs," says Heller.
"It is our plan to now offer rentals to the customers we serve, merging with SEI who already expertly provides rentals to customers is very knowledgeable on how to set up and operate rentals in our very niche' product market, this will help us quickly adapt and offer this valuable service to customers in our region," says Charlie Walsh.
The combined companies now offer equipment from JCB, LeeBoy, Rosco, J&J, Super City, BOMAG, Tiger, Diamond, Manitowoc, Grove, National Crane, Jekko Minicranes, Manitex, Rogers Trailers and Felling Trailers.