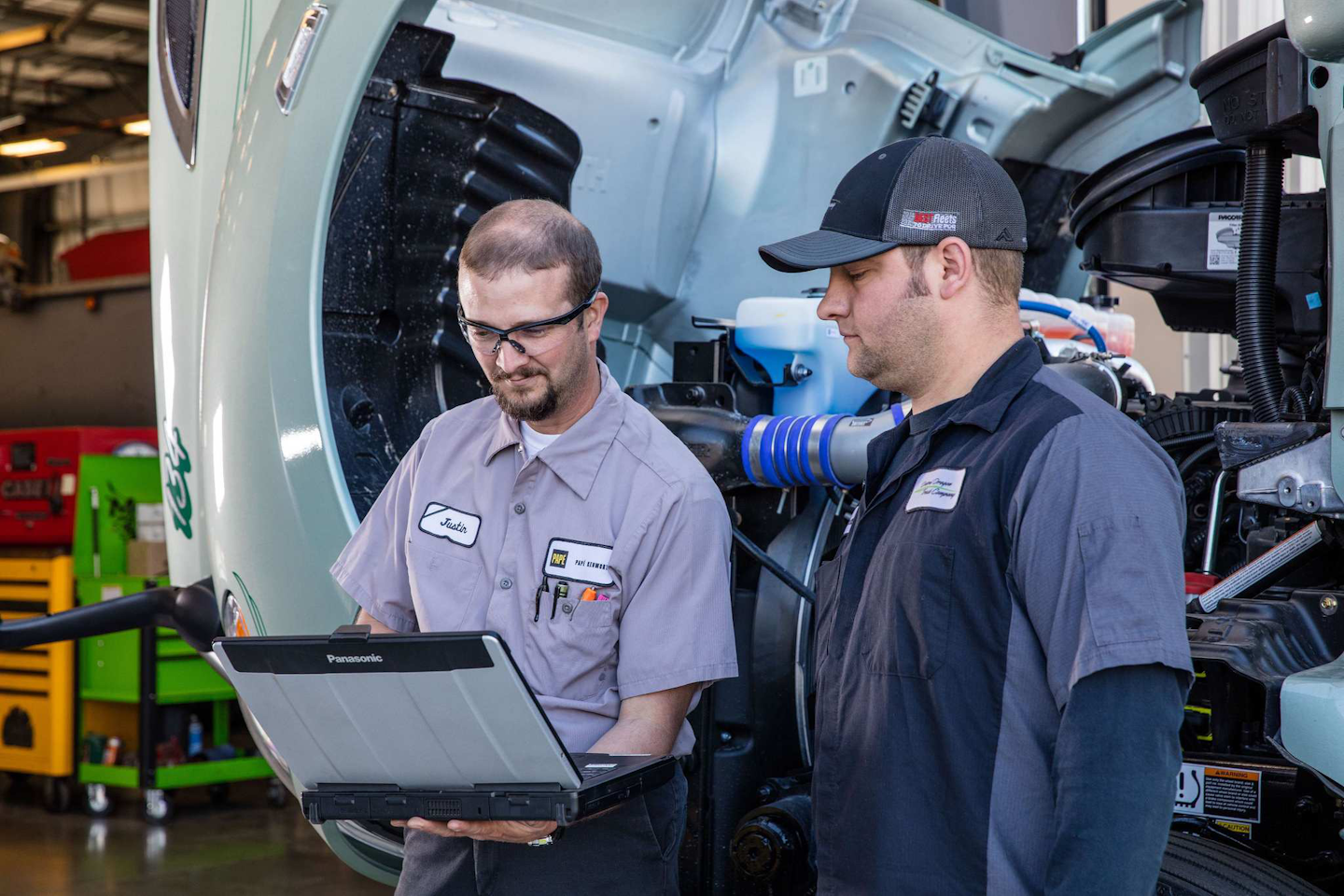 Kenworth has launched for its dealers the TruckTech+ Service Management platform aimed at providing service staff detailed information to streamline service and repair processes.
Kenworth made the announcement during the 2017 Mid-America Trucking Show.
The platform is powered by Decisiv and will include detailed chassis information, parts catalogs, service bulletins, warranty and repair history to help diagnose, estimate and complete service work, Kenworth reports.
"Beyond the dealer's service department, Kenworth TruckTech+ Service Management will be used to initiate service requests, and communicate estimates, approvals and status updates," says Kevin Baney, Kenworth assistant general manager for sales and marketing. "It streamlines communication among our customers, dealers, and Kenworth PremierCare Roadside Assistance representatives."
He added customers will be able to use the companies integrated fleet solution to collaborate with Kenworth and PacLease franchises in the U.S. and Canada.
"TruckTech+ Service Management will help dealer service departments and PacLease franchises remain focused on providing fast and efficient service, speeding up repairs and increasing uptime for our customers," Baney adds.
Kenworth says there are currently more than 30,000 Kenworth Class 8 trucks with Kenworth Truck Tech+ Remote Diagnostics. This allows fleets to view real-time vehicle "health" in the PACCAR Solutions web portal.