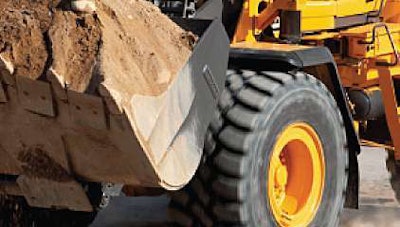 In the early 2000s, an Associated Equipment Dealers (AED) meeting featured a contractor panel where the moderator delved into the then relatively-new, much-discussed topic of rentals. When one of the contractors on the panel declared, "I don't rent," my jaw dropped at the response by some dealers in the audience: they clapped.
Another AED meeting, another decade (almost two), and the tune has definitely changed. In January, I sat in a jam-packed educational session presented by Larry Kaye, a consultant for Script International who has a long and varied career in the rental industry. His presentation: "The Future of Distribution: Rent-to-rent is required."
Distribution is no longer a straight shot from manufacturer to dealer to contractor. All of that is changing today, Kaye says, with internet sales, global competition and changing customer demands.
"Contractors are more demanding because they can be," Kaye adds. There's a full menu of machine acquisition options out there. Contractors can buy, rent, maintain and sell equipment using a variety of sources, including national and independent rental companies, used equipment dealers, online services, or the peer-to-peer rentals that are cropping up such as EquipmentShare, Yard Club and Dozr. Another company, Getable, seeks to expedite the process of renting equipment through an Uber-like app with a Tripadvisor-like choice of vendors.
While dealers are adept at rental purchase options—and contractors have responded in kind—Kaye is talking about short-term rentals, items you rent by the day, week or month. Kaye says that according to the latest AED Cost of Doing Business survey, while short-term rentals have grown 99 percent from 2011 to 2015 among dealers, they still only represent 4 percent of an average dealer's revenue mix. With the American Rental Association saying 2017 equipment rental revenues are expected to reach $48.9 billion in North America—and grow 4.3 percent per year to $56 billion by 2020—the growth potential can't be overlooked.
"Rent-to-rent needs to be part of your mix," Kaye told the dealers. "It will connect you to new customers, and soften an entry into a new market. Contractors don't have the same appetite for owning equipment that they had before the Great Recession. Customer demand is not going backwards, and Tier 4 complications and the need to conserve capital are pushing more rentals."
So what does this have to do with you?
It's been my experience that even contractors who tell me flat out "I don't rent," will reveal exceptions when you probe that statement. Contractors favor rental for several reasons, including access to new equipment and technology, safety and operator training, product support and 24/7 rental system accessibility.
You have your choice of rental suppliers, and choice is a good thing. But if you have an OEM dealer you enjoy doing business with, tell them how they can better meet your short-term rental needs. They should have their ears on.