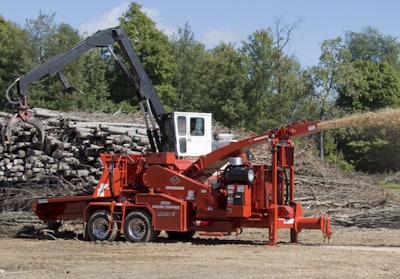 Morbark has added Correlli Incorporated as a dealer carrying its tree care products with responsibility for central Maryland and the District of Columbia.
"We're proud to join the Morbark family," says Patrick Correlli, president of Correlli. "To us, our family, employees, and customers are one in the same. We want to serve them by offering our resources to help them become successful. Morbark shares this commitment to its customers' success."
Correlli Incorporated began in 1999 as an independent repair shop. It supports repairs on "all makes and models of construction equipment" as well as serves as a dealer for ASV, Perkins, Terex, Genie, FRD, VEI, Airman and Kent.
"We are excited to add Correlli to our dealer network," said Casey Gross, Morbark Director of Tree Care Products. "Their dedication to their Customers, as well as their long professional history and expertise in the field, will greatly benefit our Customers in the central Maryland and DC area."