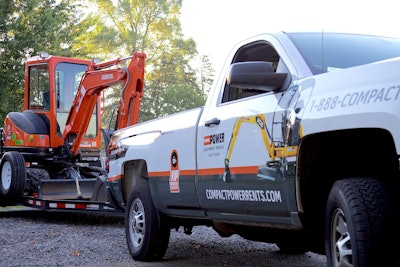 Compact Power Equipment Rental, which has primarily operated equipment rental through Home Depot stores, has opened its first standalone rental center in Jacksonville, Florida.
"Our business grew by leaps and bounds in 2016," says COO Richard Porter. "It was a year during which we leveraged GPS technology to better manage our fleet, reached more customers in more markets and improved the equipment available to rent. With this location in Jacksonville we're taking another step to improve the rental experience and offer our customers the most convenient way to tackle their jobs."
The company plans to open two additional standalone centers this year, including one in Dallas, Texas, and another in Fort Mill, South Carolina.
Compact Power has more than 1,100 Home Depot locations. They first crossed the 1,000-store mark in 2015, after beginning with three stores near Charlotte, North Carolina in 2008. Equipment carried at Home Depot Tool Rental locations includes Kubota mini-excavators, Terex skid steers, Altec chipper shredders and Ditch Witch trenchers.