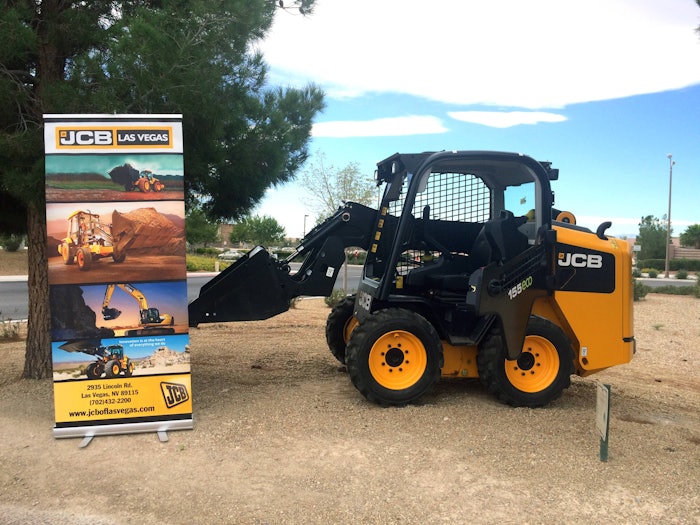 Southwest Material Handling Inc. has launched a JCB-dedicated location, JCB of Las Vegas, to round out its business and offer the full line of JCB construction equipment.
"The construction and landscape industries are continuing to grow in Las Vegas, so we're particularly excited to offer JCB's compact and mid-range machines," says Kirt Little, president & CEO, JCB of Las Vegas. "By combining JCB's reliability and our outstanding service capabilities, we're certain we'll earn our customers' confidence quickly."
Southwest Material Handling is based in Mira Loma, California, and was founded in 1989. It also serves as a Toyota forklift dealer providing equipment for warehouse and material handling work.
"Southwest Material Handling, Inc. is a great company, and we're pleased to work with Kirt Little and his staff to open their new Las Vegas-based JCB facility," says Christian Baillie, JCB's vice president of Construction Equipment Dealer Sales. "The staff at the new JCB of Las Vegas is ready to get to work. We expect them to make a real impact on their area's heavy equipment market, and we're here to support them all the way."