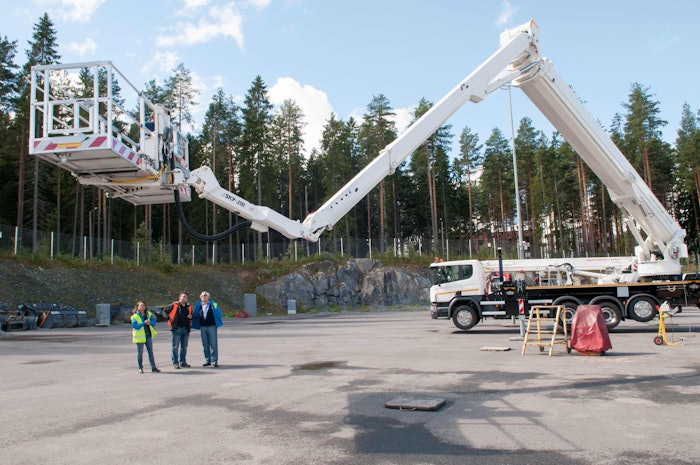 Truck-mounted aerial work platform (AWP) manufacturer Bronto Skylift has added TGM Wind Services to its distributor network, providing the company's products in Texas, New Mexico, Oklahoma, Arkansas, Louisiana, Illinois, Indiana, Kentucky, Ohio and Michigan.
Bronto Skylift and TGM have partnered since 2009 on AWP rental services. TGM specializes in the rental of AWPs to the wind generation industry, petro-chemical, power generation plants, TV media and electrical utility transmission maintenance.
"This expanding partnership with Bronto Skylift will enable a steady and continuous growth for TGM in the US market and provide more opportunities for end-users to expand the usage of truck-mounted AWPs in new markets," Bronto Skylift states.