Noble Iron is selling its equipment sales and rental business, Noble Rents, in Houston, Texas, to an undisclosed "arm's length third party" for $6.24 million.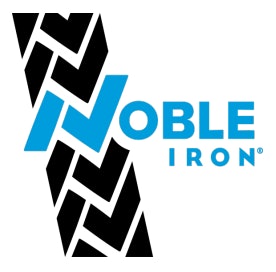 The company says it will continue to operate its equipment rental and sales operations in other regions, including Southern California, in addition to its Texada Software platform.
The sale, according to Noble Iron founder, chairman and CEO Nabil Kassam, is due to a faltering economy in Houston and the small size of their operations there.
"We feel this sale is positive as it is an opportunity to reduce outstanding debt and to better position us to focus on scaling our software and equipment logistics and fulfillment operations in Southern California as we enter into 2017," he says. "We at Noble Iron are committed to executing our goal of offering regional construction professionals the most comprehensive selection of equipment and services on-demand, because of a synergistic combination of our logistics infrastructure, equipment service capability, shared asset marketplace, and state-of-the-art software."
The third-party buyer is assuming an "existing asset back credit facility" as part of the purchase agreement in the principal amount of $5.63 million. This leaves Noble Iron with net proceeds of $610,000, with $500,000 being in cash and $110,000 as an unsecured promissory note due November 2017.