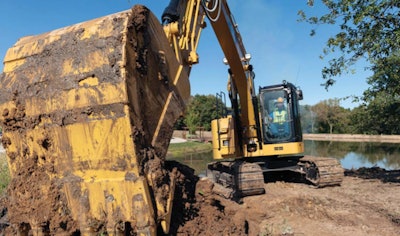 Vancouver-based Finning International, the world's largest Caterpillar dealer, recently reported its second quarter 2016 results, with significant reductions in selling, general and administrative expenses and improvements in free cash flow, but a 22-percent drop in revenues from all operations.
"The second quarter results demonstrated the benefit of actions taken to improve our operating performance and reduce costs in our Canadian and South American operations," says CEO and President Scott Thomson. "I am pleased with the improvement in Canada's profitability, particularly considering the impact of the recent wildfires in Northern Alberta. In South America, we continued to execute well in a tough market in Chile, and are encouraged by the opportunities emerging in Argentina. Our results in the UK and Ireland were impacted by severance and restructuring charges, related to workforce reductions and branch closures, as well as the anticipated sale of a non-core business following the conclusion of a strategic review of our power systems division. I am confident that our UK and Ireland business is moving in the right direction and we will restore EBIT margin to historical levels by the end of the year."
Highlights from the report include:
Canadian operations reported Earnings Before Finance Costs and Income Taxes (EBIT) margin of 4.4 percent due to a shutdown during the Alberta wildfires. The adjusted EBIT was 6.3 percent, which was higher than the last two quarters.
South American operations reported an EBIT margin of 8.8 percent with an adjusted margin of 9.1 percent.
Selling, General & Administrative Expenses (SG&A) were down 13 percent compared to the same quarter last year, which excludes "significant items" and the Saskatchewan operation acquired last July. For the year, Finning expects SG&A to be 20 percent lower than in 2014.
The company reported free cash flow of $64 million, with total for the year reaching $94 million. The represents a major improvement compared to the first two quarter last year negative $162 million. For the year, Finning expects free cash flow to reach at least $300 million.