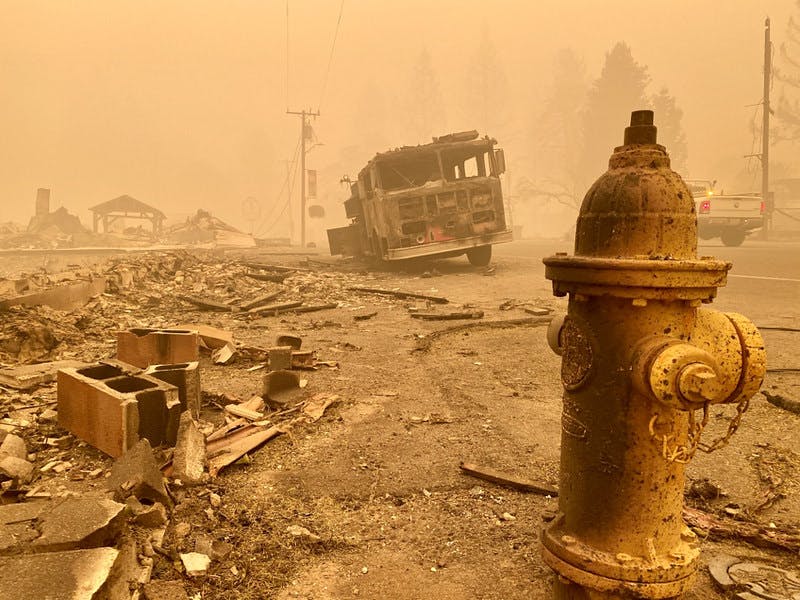 The Oregon Department of Transportation reports that hundreds of miles of roads in the state have been damaged by wildfires.
Just on the Oregon 22 North Santiam Highway, the ODOT estimates hundreds of thousands of hazard trees need to be cleared. Crews are also clearing trees on OR 138 and OR 126 McKenzie Highway.
"It is likely to be some time before these roads open to full or even partial travel," says Luci Moore, ODOT state maintenance and operations engineer.
Along with dealing with trees, the ODOT is inspecting slopes for weakness, as well as bridges, pavement, culverts, signs, guardrails and other structures.
"Even after roads are fully reopened, heavy rain will be a concern in fire-stricken areas and ODOT may have further work to do to stabilize hillsides or clear debris from falls," the agency says. "Slides and debris flows are a particular concern – especially after rains – in areas where fire stripped away vegetation, tree roots and underbrush, creating greater slide danger."
To help with the cleanup efforts, ODOT received $5 million in emergency funding September 16 from the Federal Highway Administration.
The wildfires began September 7 in Oregon, fanned by strong winds and hot, dry conditions. FHWA reports September 16 that over 200 miles of federal highway is closed across the Cascade mountains, limiting transportation between the Willamette Valley and central Oregon.
To see more of ODOT's response, check out the agency's video below: