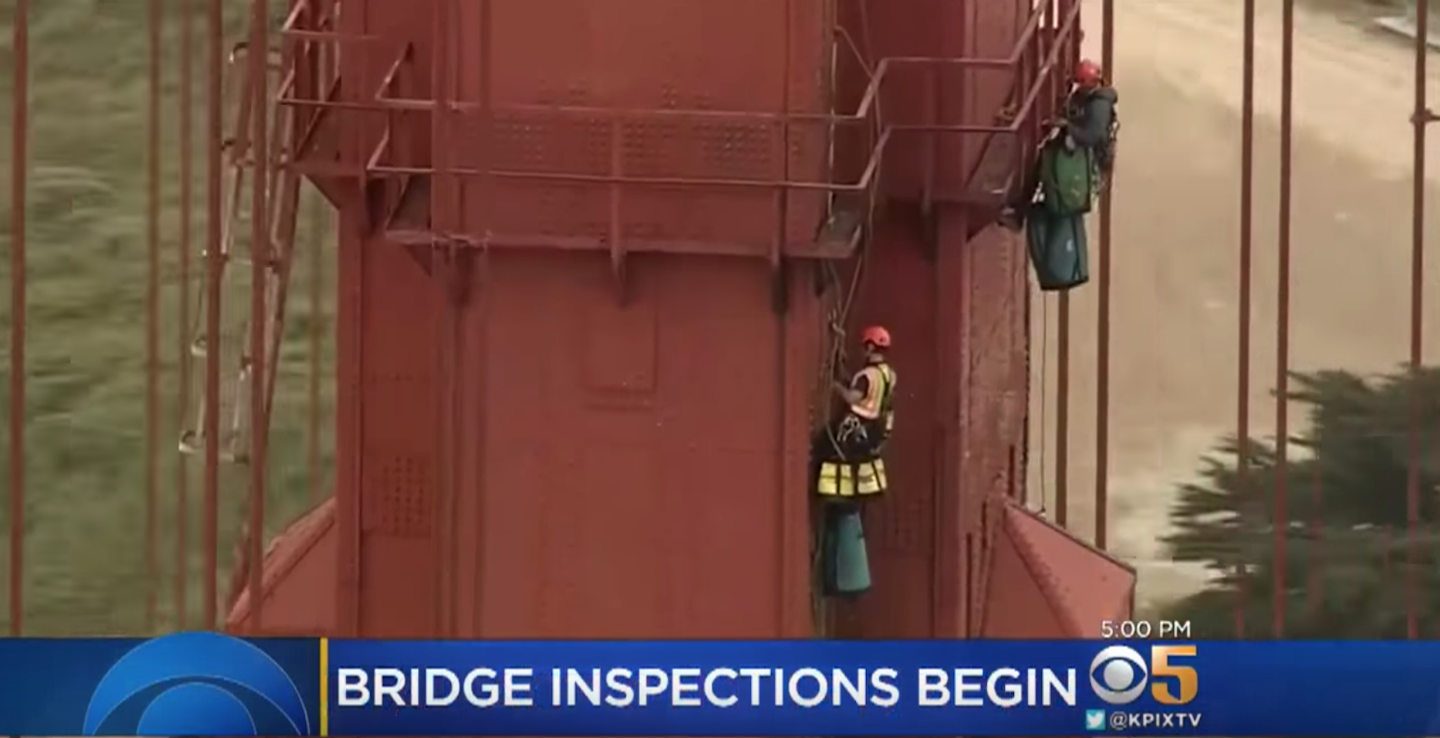 According to the Golden Gate Bridge Highway and Transportation District, inspections of the towers on the Golden Gate Bridge began on April 30, 2018, NBC Bay Area reports. Crews are inspecting the bridge's towers to see if any portions of the structures need to be repaired.
"Our salty marine environment does its best to corrode the steel," district engineer Ewa Bauer said in a statement, according to the news agency. "The inspection teams will look carefully at every rivet and seam to determine what work we need to do to keep this beautiful structure standing strong."
The 12-man team of engineers consists of six who are doing the inspection and six who are handling the scaffolding and safety ropes.
Once the west towers have been inspected, the team will move to the east towers. The entire inspection is expected to be completed by the end of the week, and scaffolding is scheduled to be removed by May 11.
The KPIX CBS YouTube video below shows the inspections in progress.