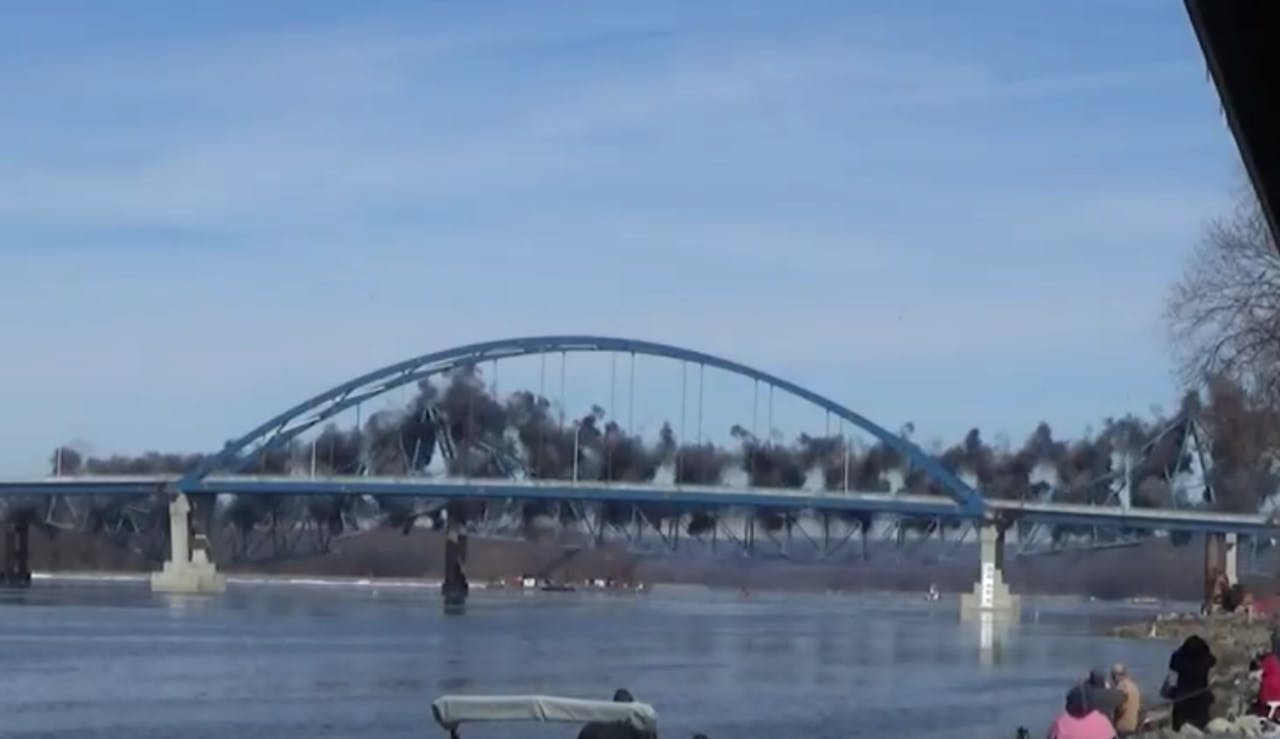 Within seconds, a bridge connecting Illinois and Iowa over the Mississippi River came down in one giant blast.
Watch videos of the March 9 demolition:
The bridge was built in 1932 between Savanna, Illinois, and Sabula, Iowa, and at 20 feet wide was too narrow to handle wider vehicles that often overlapped the center line.
The bridge has been replaced by a new $80.6 million span that opened last fall beside the old bridge. The new bridge is 40 feet wide with wider lanes and shoulders.