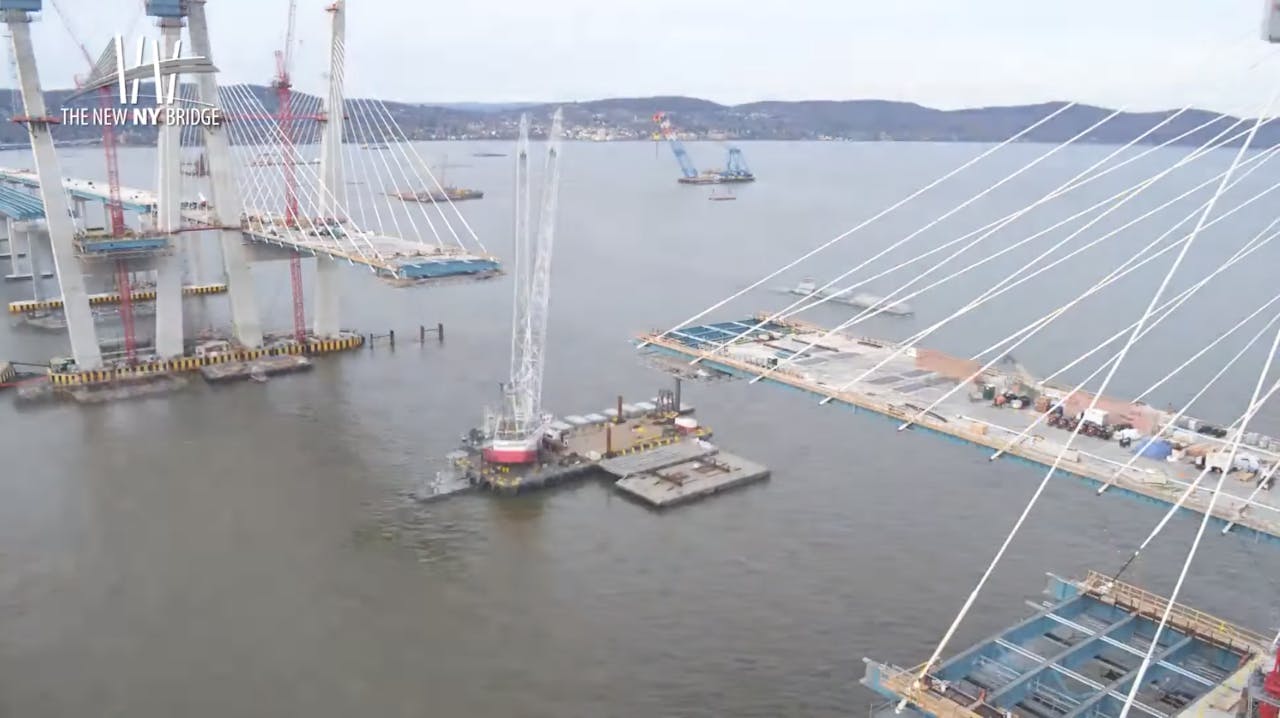 The time-lapse video below shows the Gov. Mario M. Cuomo Bridge taking shape. The video covers four years of construction and the opening of the first span to traffic in August. The new bridge is a state-of-the-art, twin-span replacement for the 3.1-mile Tappan Zee Bridge that spans the Hudson River connecting Westchester and Rockland counties.
Crews recently began work on dismantling the Tappan Zee Bridge in order to connect the second span of the Cuomo Bridge to land.
Construction of the nearly $4 billion Cuomo Bridge began in late 2013. At the time this video was made, most of the substructure work, which included piles and pier columns, was complete, but construction was continuing with placement of steel-blue girders, road deck panels and stay cables on the 419-foot main span towers.
The new bridge includes eight general traffic lanes, breakdown/emergency lanes, a state-of-the-art traffic monitoring system, and a shared-use path for pedestrians and cyclists. It will also be mass-transit ready, with space for Bus Rapid Transit, as well as a design that can accommodate future light rail or commuter rail.