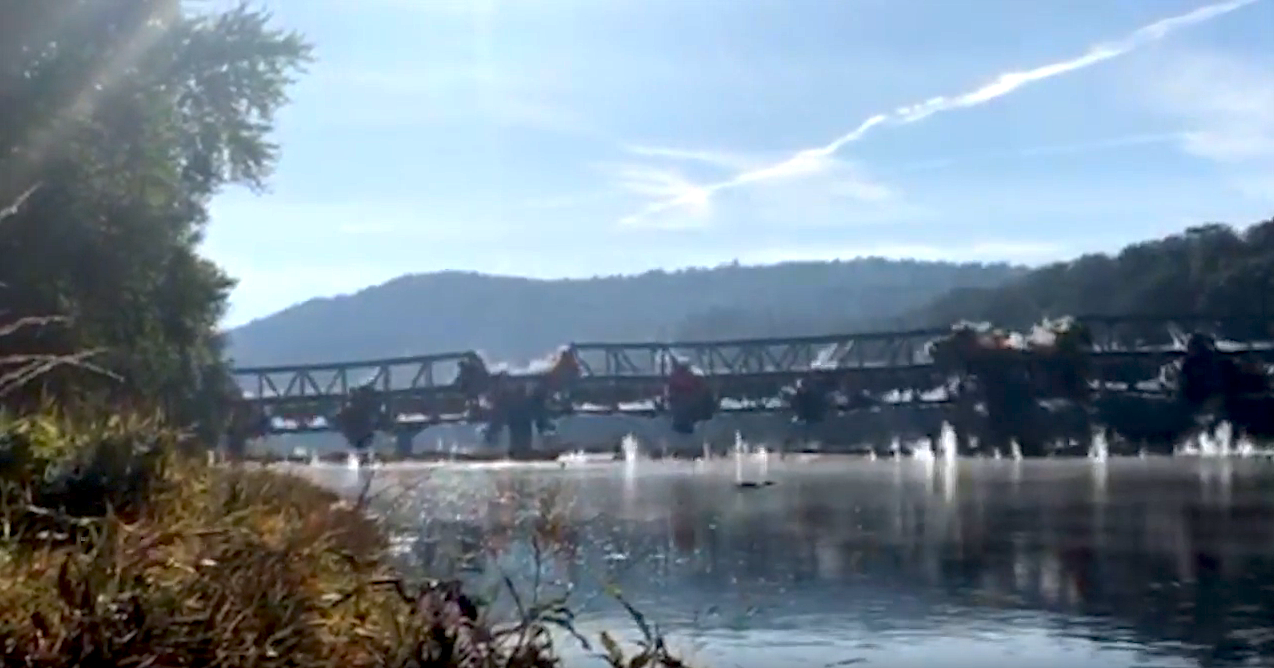 In the video below, taken October 4, Demtech demolishes the last of the Old Hunter Station Bridge superstructure on Route 62, which spans the Allegheny River in Tionesta Township.
The demolition was part of a $23.7 million Pennsylvania Department of Transportation (PennDOT) bridge replacement project, which involved the construction of a new bridge approximately 100 feet upstream, The Titusville Herald reports. The new bridge is a 1,124-foot-long, four-span continuous composite steel-plate girder bridge. The project also includes new concrete and asphalt roadway approaches and updated drainage, guiderail, landscaping and pavement markings, and other miscellaneous work. Work on the new Hunter Station Bridge began on Sept. 12, 2016, and is expected to be complete on March 28, 2018.
Prior to the demolition, traffic was diverted to one lane of the new bridge, and the bridge deck was removed. According to Demtech engineer Scott Gustafson, the demolition went according to plan. He said they used military-grade linear shape charge explosives, which are designed to cut steel. Workers will remove the pieces of steel from the river over the next few weeks.