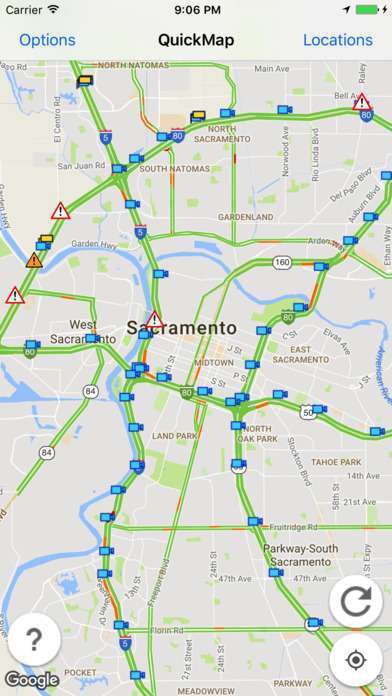 The California Department of Transportation (Caltrans) has integrated Waze app data into its QuickMap travel app to add real-time details on slow traffic, road closures and highway incidents for state motorists.
"We're always looking at ways to integrate new technologies and innovations into bettering our traffic management strategies," says Caltrans Director Malcolm Dougherty. "This partnership with Waze gives motorists even more options to make informed decisions before traveling, and that's important for making travel easier and safer for all of us."
Waze and Caltrans began sharing data in 2016 as part of the company's Connected Citizen Program. This new integration into QuickMap, which was launched in 2011, allows users to add Waze layers, which will input details from Wase users.
QuickMap already displays traffic speed, road closures, California Highway Patrol incidents, chain controls, fire locations, electronic highway sign messages, and live traffic cameras.