Bertha, the world's largest tunnel boring machine at 8,000 tons, has been half disassembled by Seattle Tunnel Partners and all of the machine's cutterhead has been removed.
Washington State Department of Transportation (WSDOT) reports that much of the trailing gear is still inside the Alaskan Way Viaduct. Crews are continually working to cut and haul pieces of the gear out through the south portal.
"Work has progressed enough inside the disassembly pit to allow STP to use Bertha's thrust rams to pull a large section of the trailing gear into the pit," WSDOT says. "Crews will now work from both outside and inside the tunnel to continue removing the trailing gear, which will help expedite work."
Last week crews lifted the white over-water section of the conveyor system that moved extracted soils from the tunnel onto barges.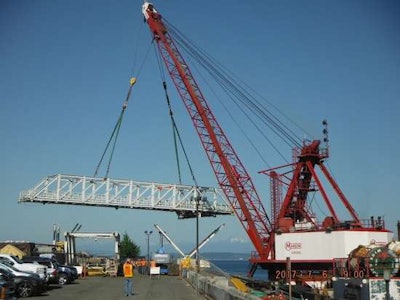 And during the disassembly process, other crew members are working on the upper roadway inside the launch pit where Bertha began tunneling.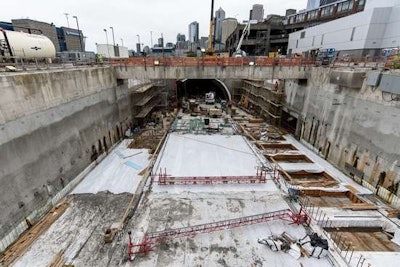 The time-lapse video below shows some of Bertha's disassembly.