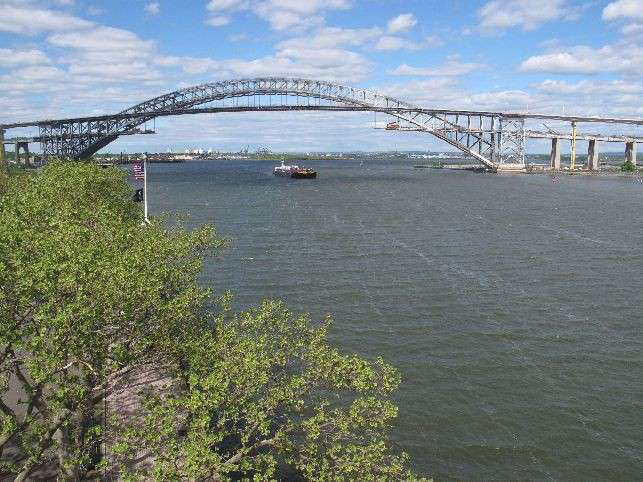 New Jersey's Bayonne Bridge is nearing the completion of a $1.6 billion project that is increasing the height of its roadway. You can watch a time-lapse of the roadway's elevation in the video below.
The roadway is being raised in order to allow for larger container ships to pass beneath the bridge to reach ports at Newark, Elizabeth and Staten Island. By raising the roadway 64 feet, clearance has been increased to 215 feet allowing for the passage of ships with up to 18,000 20-foot equivalent units (TEUs).
The new roadway opened to traffic in February. Last week, New Jersey Gov. Chris Christie announced that the project will be completed by June 30, six months ahead of schedule.