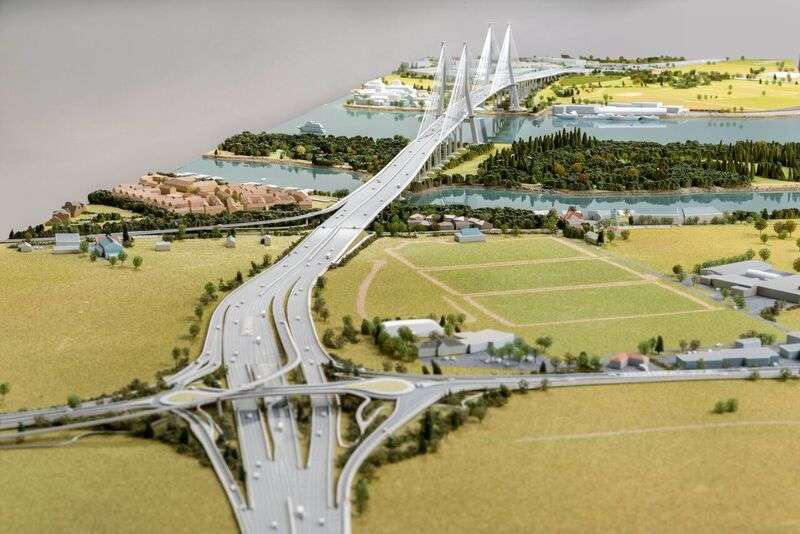 Work began on the Highway 99 George Massey Tunnel Replacement Project in British Columbia, Canada, on April 5, Kelowna Now reports. The five-year project will replace the four-lane tunnel with a 10-lane bridge.
"After four years of consultation with First Nations, municipal and regional governments, and a tremendous amount of technical work, construction is underway on the George Massey Tunnel Replacement Project," said B.C. Transportation Minister Todd Stone during the kickoff ceremonies, according to the news agency.
"This project will address the needs of our residents, the agricultural community, local business, commerce, and industry by aiding in the movement of people and goods throughout the Lower Mainland, while also improving the safety and quality of life of our citizens," said Delta Mayor Lois E. Jackson during the kickoff, according to Kelowna Now. "This project is a testament to what can be accomplished when multiple levels of government work together for the benefit of all."
Two contracts have been awarded for site preparation work to improve drainage and ground conditions ahead of the major construction. Hall Constructors received a $11.5 million contract to prepare the site south of the tunnel, and B&B Heavy Civil Construction received a $5.8 million contract to prepare the site along Highway 99. The $3.5 billion contract for the main construction has yet to be awarded.
Major construction is expected to begin later in 2017 with an expected bridge opening in 2022, after which the tunnel will be closed. This video is a rendering of what the new bridge will look like.