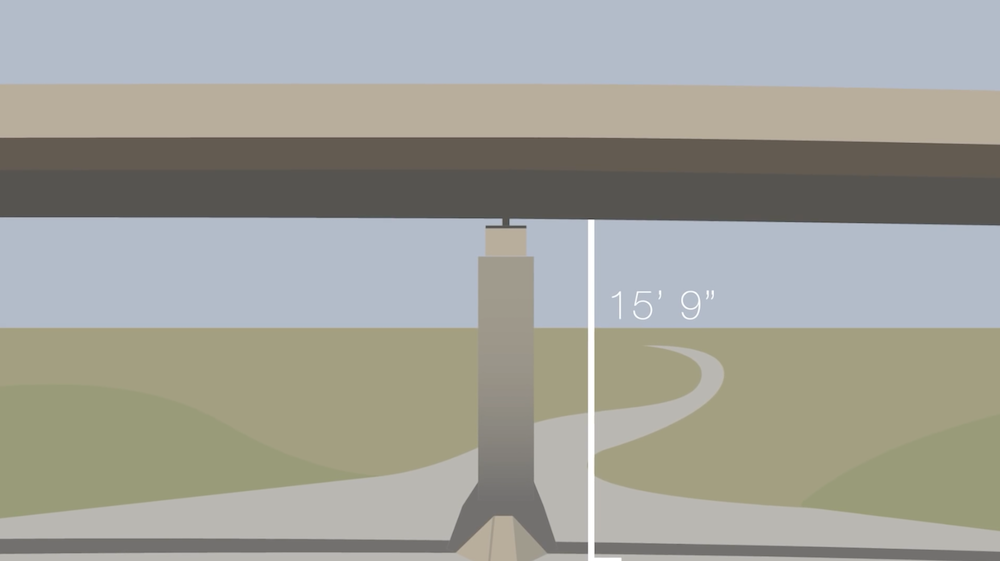 The Kansas Turnpike Authority awarded a contract of close to $3.7 million to Burns & McDonnell of Kansas City to begin work on increasing the clearance level of 10 bridges crossing over the Turnpike/Interstate 35 between south Wichita and the Oklahoma border, ksn.com reports.
Each bridge will be lifted to provide at least 15 feet, 9 inches of clearance to allow larger truck traffic to pass beneath.
Construction, which is expected to take approximately two months per bridge, will take place on two bridges at a time, with the entire project expected to wrap up by late summer 2017. Work began on the 103rd Street South bridge on Monday, September 19. Two additional bridges in Sumner County are targeted for completion in 2016 as well. In 2017, seven more bridges will be completed.
Drivers are being urged to check for construction updates at www.kandrive.org, subscribe to KTA Alerts for roadway incident information here, follow the Kansas Turnpike on Twitter, and watch for information on the KTA's digital message boards. Drivers can also sign up for KTA's monthly electronic newsletter at www.ksturnpike.com for construction updates on this project and others.
The Kansas Turnpike Authority video below explains the bridge raising process.