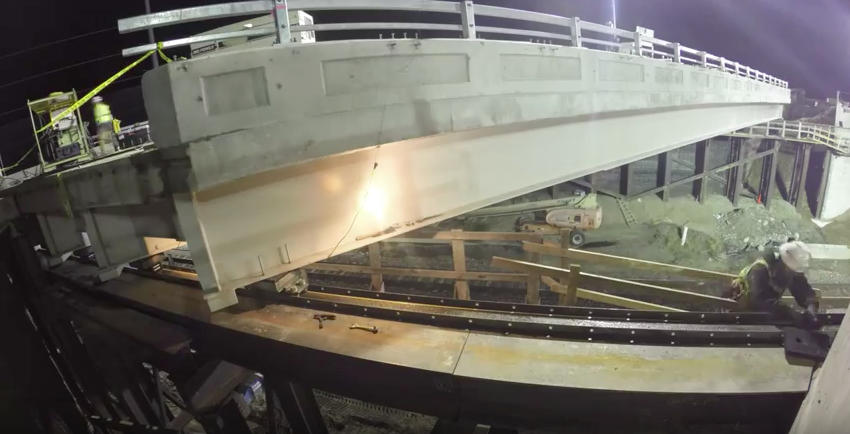 The Michigan Department of Transportation (MDOT) recently slid the 1 million-pound M-100 bridge 77 feet into place over the CN Railroad in Potterville. It is only the fourth bridge slide the department has conducted.
This method of bridge replacement only requires one lane to be closed. The new bridge is built next to the original one, and after demolishing the older structure workers slide the new bridge into place.
Eighteen tons of force from two pushing cylinders were needed to move the bridge the 77 feet over nine hours. The project marks the first of its kind in the state to use high capacity steel rollers.
The project slide was finished early on Nov. 14 and workers finished the approaches and reopened the roadway in the evening of Nov. 15, MDOT says.