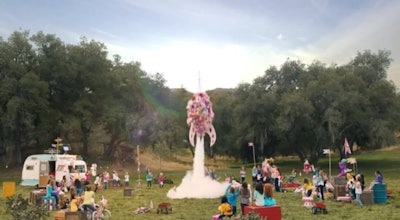 When I heard a GoldieBlox commercial was set to air during this year's Super Bowl, I was elated.
[youtube FEeTLopLkEo&list=FLJUn6QmXuFV9CkuJB9T7F nolink]
I saw the ad as a step in the right direction for two reasons: It works toward creating a solution to the skilled worker shortage, and it shows young girls that they can be whoever they want to be.
So often, the toy section of a store features two sides: one for boys and one for girls. And not often enough does that section for girls include toys like plastic tool boxes and work benches or Legos that become bridges and skyscrapers. Those toys are generally reserved for the boys.
Startup toy company GoldieBlox aims to change that.
The company — which, according to a CNN Money report, is less than two years old and has 15 employees — develops toys that are designed to encourage young girls to get excited about science, technology, engineering, art and math (also known as the S.T.E.A.M. professions).
Company founder Debbie Sterling, a 30-year-old Stanford-trained engineer, said the idea for GoldieBlox came about when she visited the girls section of toy aisle and realized there were few toys designed to engage the mind, Forbes reports.
[youtube ZVCC83cDch0 nolink]
Sterling noted in a 2013 TED Talk that only 11 percent of American engineers are women. (Forbes reports that that number is now up to 14 percent.)
"Just because this is the way things are doesn't mean this is how they have to be," Sterling told the audience. (Watch the TED Talk video at the top of this blog.)
GoldieBlox earned its 30-second spot in the third quarter of Sunday night's game when it won a contest hosted by tax software giant Intuit, which footed the $4 million bill for the ad.
Check out the video to the left to see the GoldieBlox commercial that aired during the Super Bowl.
Do you have any daughters, grand daughters or nieces? Have you or do you plan to buy S.T.E.A.M.-related toys for them? Tell me why or why not in the comments or by emailing me at amanda.bayhi@randallreilly.com.