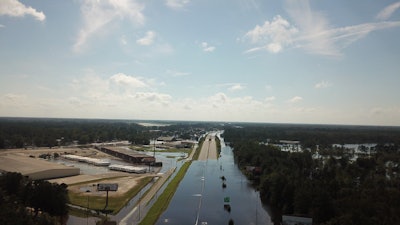 The North Carolina Department of Transportation has suffered another blow with the state legislature passing a nearly $500 million cut to the agency's budget.
The NCDOT, which has seen an estimated $300 million revenue drop due to the coronavirus pandemic, has halted major road projects in the state, laid off contract workers and implemented agency-wide furloughs. The revenue drop comes atop financial problems stemming from natural disasters and a legal settlement.
The NCDOT's account balance has dropped below $292 million, which by law means it cannot enter into new contracts until it rises above that level.
An audit May 5 also revealed the agency had overspent its budget for last fiscal year by $742 million. That led the legislature on June 25 to not only cut funding by 12.5 percent but to add more oversight to the DOT and its board. The governor currently appoints all members to the DOT board, but under the new legislation, legislative leaders would appoint six members to an expanded 20-member board. The legislature's changes and budget cuts went into July 6. Gov. Roy Cooper allowed the bill to become law without his signature.
Meanwhile, some road and bridge construction contractors in the state are seeing work reductions and layoffs, and industry experts fear more layoffs will occur without a boost in funding soon.
"If they're not going to let any money by fall, there won't be any bridge work or paving work," Jonathan Bevins, S.T. Wooten vice president of engineering and design-build has said. "Especially the paving won't start till spring, and by then, I think you'll see a lot more layoffs throughout the industry."
The Carolinas chapter of Association General Contractors is hanging its hopes on a possible bond referendum in November. The N.C. House passed a bill that would put a $3.1 bond for infrastructure funding on the general election ballot. It is expected to meet opposition in the Senate.
AGC Carolinas is urging its members to call state senators to push for their support for the bond. The proposal would provide $1.15 billion for transportation. The rest would go to the state's college and public school systems.