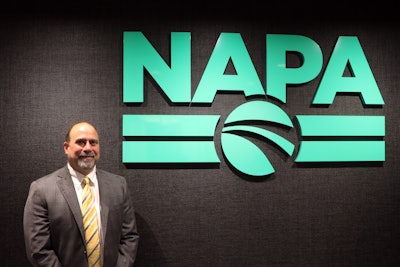 Steven Shivak has been named the new director of membership for the National Asphalt Pavement Association.
Shivak comes to NAPA after serving as a business consultant to associations and nonprofit organizations. He has also served as president of the SMC Business Councils, a statewide trade association representing small businesses in Pennsylvania. Other positions include vice president of membership and operations for the Pittsburgh Technology Council and work for the American Productivity and Quality Center, the National Association of Corrosion Engineers and the Society of Automotive Engineers (SAE International).
He earned a Master of Science in marketing from Robert Morris University and a Bachelor of Science in public relations from Illinois State University.
As membership director, Shivak is responsible for increasing member engagement and demonstrating the value of membership in NAPA.
"Steve comes highly recommended by his colleagues and peers, and I believe his passion for membership, talent and skillset will all benefit a national organization like NAPA," said Dr. Audrey Copeland, NAPA president & CEO.