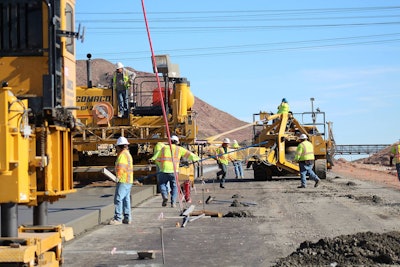 The U.S. House passed legislation June 26 for $48.1 billion in highway funding for the fiscal year beginning October 1, 2019.
The bill, which now goes to the Senate for consideration, would increase the Highway Trust Fund's Core Highway Program by $1.1 billion over this year to $46.35 billion.
It would also add $100 million over this year, for a total of $1 billion, for BUILD Grants, which replaced the TIGER Grant program. BUILD Grants provide discretionary funding for state and local governments for road, rail, transit and port projects.
The bill, however, would reduce funding for the Surface Transportation Block Grant Program by $1.24 billion, to $1.49 billion. This money goes to states and local governments for maintenance to federal-aid highway and bridge projects.
The bill would also stop funding to the Highway Bridge Program, which received $475 million this year.
Programs that did not receive money this year but would be funded in fiscal 2020 for a total of $84 million: accelerated digital construction management systems, rail-highway crossings, Regional Infrastructure Accelerator Program, National Highway Geospatial Data Set, and tribal safety research.
The bill would also provide $3.85 billion for airport improvements, the same as this year, and $13.2 billion for public transit, a $10 million increase.