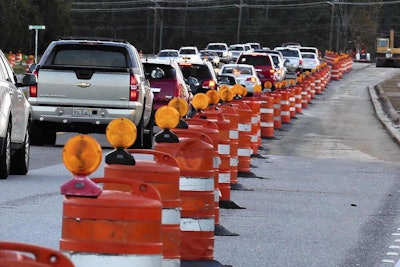 During Construction Safety Week 2019, which took place May 6-10, the American Road & Transportation Builders Association's (ARTBA) Foundation challenged transportation contractors to enroll their workers in the Safety Certification for Transportation Project Professionals (SCTPP) program to help reduce, or ideally eliminate, motorist and worker fatalities and injuries that occur every year in work zones.
The program is targeted at increasing safety awareness among non-safety professionals in the industry—planners, designers, owners, field supervisors, and inspectors—who are in decision-making roles from project conception through completion.
Skills developed through the certification program will bring more "eyes" onboard to identify and mitigate potential hazards for workers and motorists in transportation work zones.
In May 2018, the SCTPP earned the "seal of approval" from the American National Standards Institute (ANSI), making it the transportation construction industry's only internationally accredited safety program.
To learn more about the eligibility requirements and how to certify employees at your company, go to puttingsafetyfirst.org.