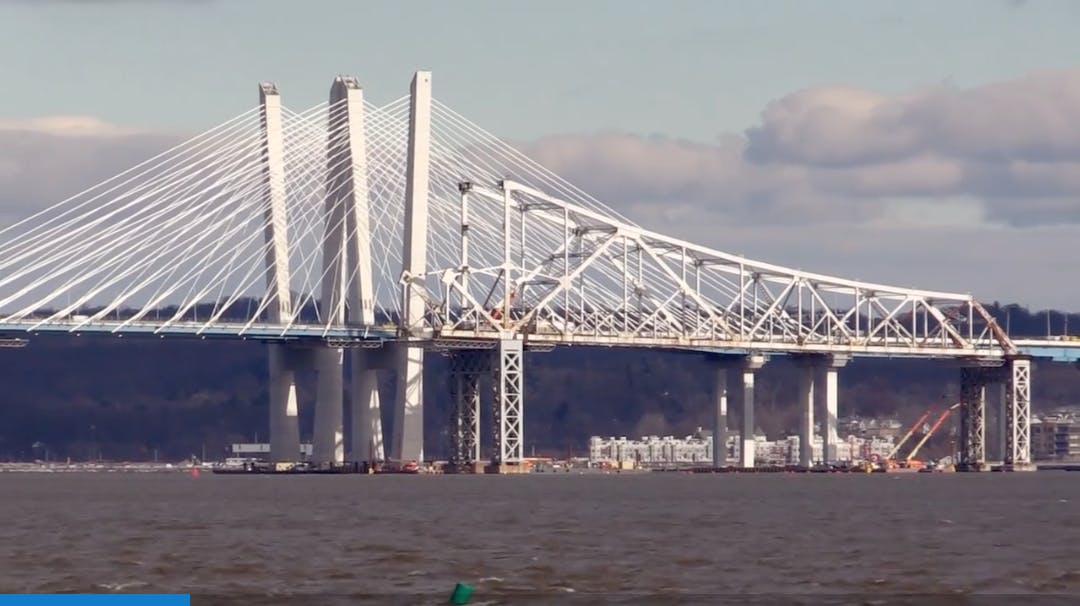 Tappan Zee Constructors (TZC) reports it has determined that the safest way to take down what remains of the Tappan Zee Bridge is to use explosives.
It hired demolition and salvage experts to demolish the bridge, which is scheduled for approximately 9:30 a.m. on Saturday, January 12.
The plan is to implode the vertical members supporting the span, which will allow the demolition team to safely lower the span eastward, away from the main navigation channel. Marine salvage experts will then remove the material from the river over the next few weeks.
The steel will be recovered using chains that were previously laid on the riverbed, which will support the structure in the river, enabling TZC to put the material on barges for removal. TZC is working with federal, state, and local authorities and meeting with environmental stakeholders.
The Hudson River's main navigation channel will be closed for three hours beginning at 7:30 a.m., and State Police will stop traffic on the New York State Thruway (I-87/I-287) in both directions for approximately 45 minutes beginning at 8:55 a.m.. Traffic will be allowed to resume after TZC determines that the area is safe.
TZC is also coordinating with Metro-North Railroad regarding trains on the Hudson Line, which may be only minimally affected.