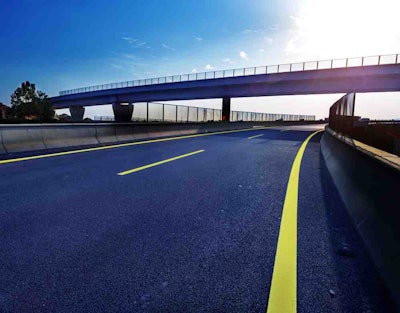 The Association of Modified Asphalt Producers will hold its 20th annual conference and workshop at the Pier Sixty-Six Hotel & Marina in Ft. Lauderdale, Florida, on February 5-7.
Designed to bring together asphalt industry leaders and technology experts, the conference will showcase advances in asphalt modification technologies. It will also delve into key marketing, regulatory and technical information for modified asphalt producers, contractors, agencies and suppliers.
The conference will start off with keynote speaker Lt. Gen. (retired) William "Gus" Pagonis, who will also conduct a seminar on how to develop effective strategies and tactics to achieve an organization's mission.
The three-day event also includes a "build-your-own-workshop" technical program that allows attendees to design an individualized schedule tailored to their needs. In addition, professional credit hours are offered for introductory and advanced courses addressing asphalt binders, roofing products, rheology, warm mix applications and other topics.
A small tabletop exhibit area will showcase the products from more than 30 companies.