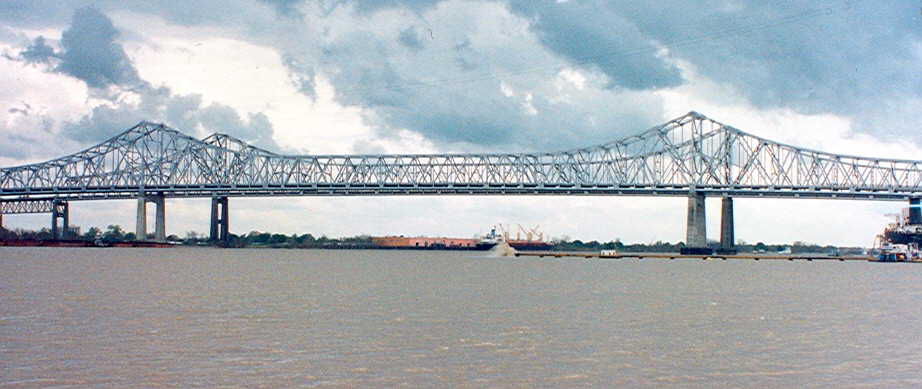 A new TRIP report, Preserving New Orleans Bridges-The Condition and Funding Needs of New Orleans' Aging Bridge System, states that 88 state and locally maintained bridges in the New Orleans area, roughly 12 percent of the bridges in Jefferson and Orleans parishes, are structurally deficient, WDSU reports.
The High Rise Bridge, one of the most heavily traveled bridges in Orleans Parish with 116,000 vehicles daily, is on the list. In 2016, the National Bridge Inventory estimated that it needed $52,377,000 in repairs.
The most heavily traveled bridge in Jefferson Parish, where Interstate 10 crosses over Veterans Boulevard, is also deemed structurally deficient in the TRIP report. The National Bridge Inventory estimats that the westbound side needs more than $10 million in repairs, and the eastbound side more than $8 million.
Access the complete list of structurally deficient bridges in the New Orleans here.