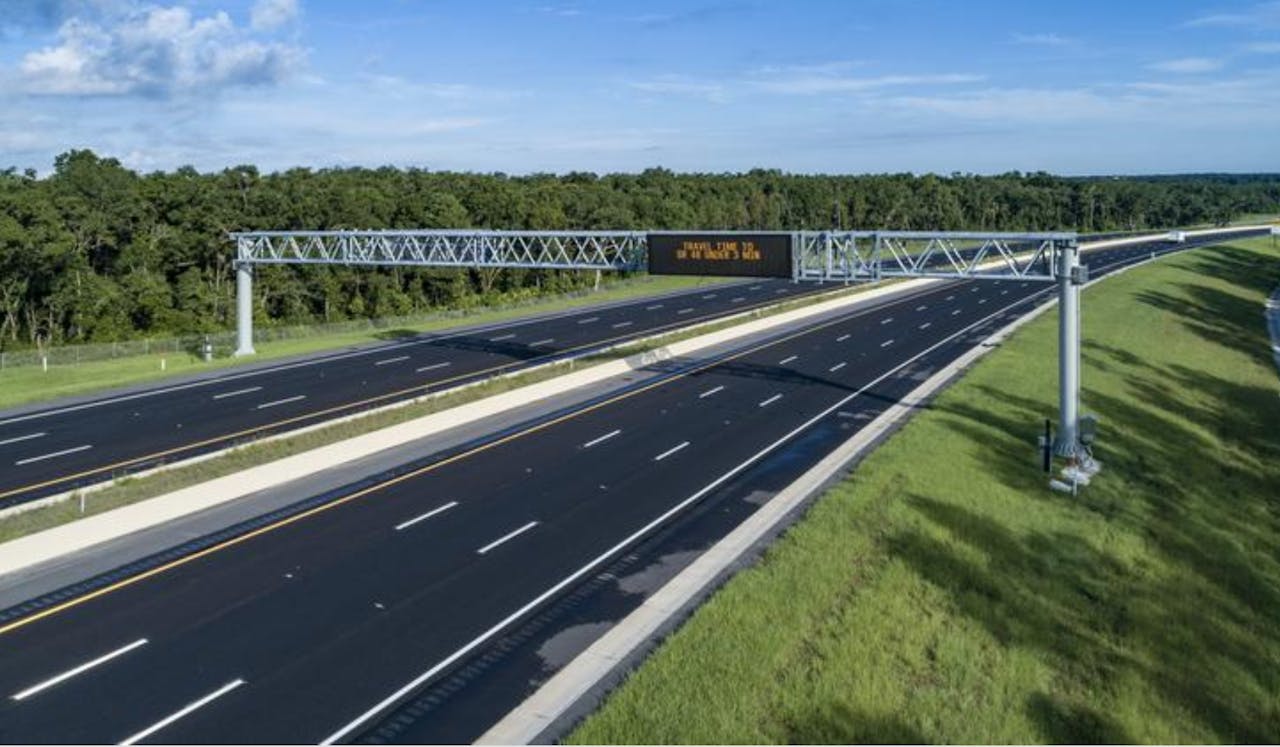 Lane Construction Co. will soon begin work on a $253 million design/build contract for one section of the $1.6 billion Wekiva Parkway toll road project in Seminole County, Florida, the Orlando Business Journal reports.
Lane will be responsible for Section 8, which includes 2.63 miles from Orange Blvd. to east of Rinehart Rd., as well as the toll road's interchange at Interstate 4 that will connect with State Road 417.
The entire 25-mile  project — a collaboration between the Florida Department of Transportation, Florida's Turnpike Enterprise, and the Central Florida Expressway Authority — includes a new toll road through Orange, Seminole, and Lake counties with approximately $500 million worth of non-toll road improvements.
Construction is expected to be completed by 2022.