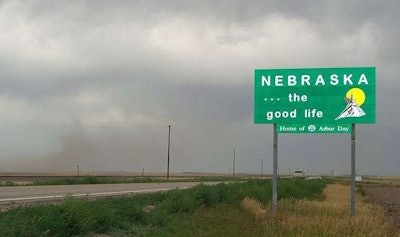 The Lincoln South Beltway is now ready for final design and for right-of-way acquisition after clearing environmental review, according to the Nebraska Department of Transportation.
The $300 million project involves building an 11-mile freeway south of Lincoln between U.S. 77 and Nebraska Highway 2.
The beltway will improve east‑west regional and interstate traffic flow through Nebraska and improve safety, NDOT says.
"The Lincoln South Beltway is the largest and one of the most complex projects Nebraska hasundertaken," says NDOT Director Kyle Schneweis. "With the project moving into final design we are closer than ever to realizing the tremendous benefits the project will bring to the region including supporting safety and economic growth in the City of Lincoln, Lancaster County and Southeast Nebraska region."
Construction on the beltway is scheduled for 2020, with work expected to take five to seven years. The new freeway will have four lanes, two in each direction; inside and outside shoulders; a depressed median; and five grade-separated interchanges.
Planning for a beltway loop around Lincoln began in the 1960s. An environmental impact statement was completed in 2002. In 2008, the project was put on hold for lack of funding. It became a statewide priority in 2013 and has secured funding from the Build Nebraska Act, a federal Transportation Investment Generating Economic Recovery (TIGER) grant and from the City of Lincoln and Lancaster County.